Otra Vox is a Los Angeles-based artist residency, print shop, and digital hub for creative exchange. The multidisciplinary platform supports practicing artists, both in-person and online.
Los Angeles Artist Residency
From Cheryl Humphrey's "In Color: Spectral Meditations for Healing"
Our co-op in the Arts District of Los Angeles embodies a spirit of community and collaboration that inspires everything we do. The programs are an extension of that — offering opportunities for creative expression, education, and public engagement.
Our multi-faceted approach pulls from the merits of the brick and mortar gallery and formal arts education to address creatives' needs in a contemporary fashion. Through our initiatives, we nurture practicing artists and engage the public through conversations, patronage, and the spirit of community.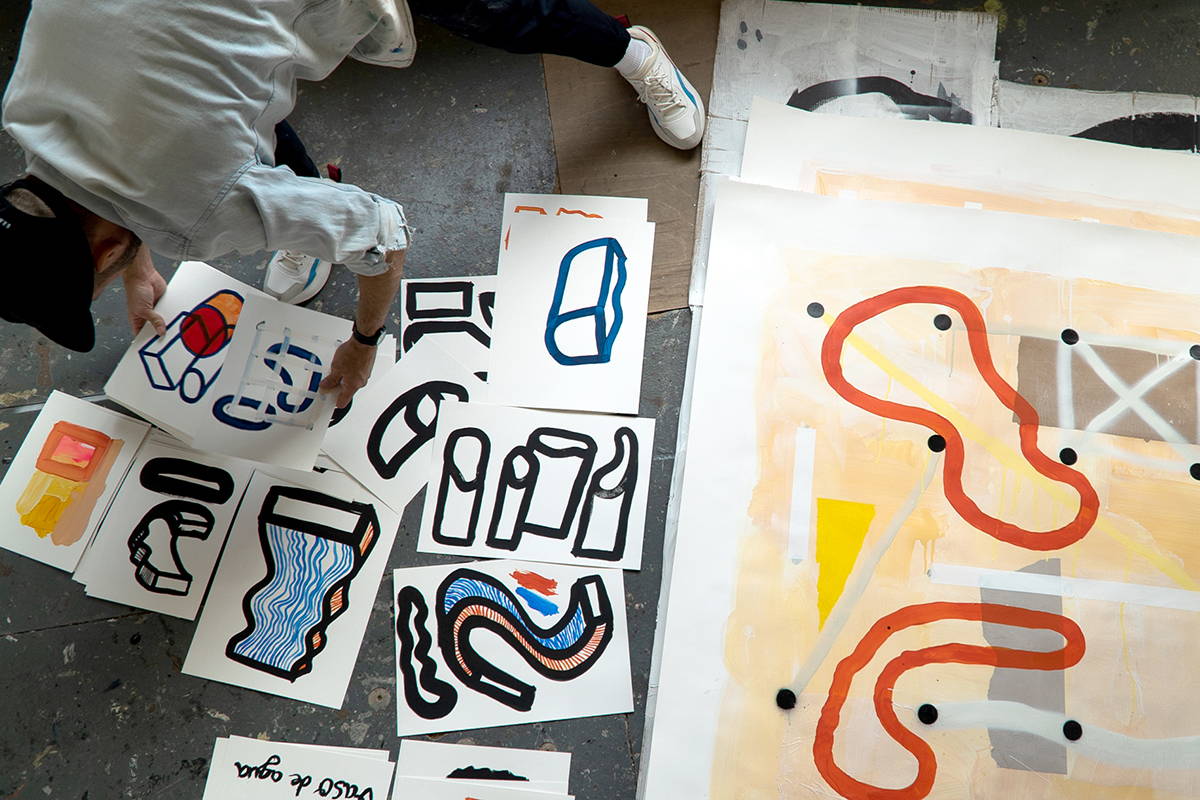 Javi Cazenave's artwork is made of paradox: Structure and chaos, geometry and spontaneity, rules and rebellions. Look into his work, and you can see how the spirit of an architect and the spirit of an artist unite.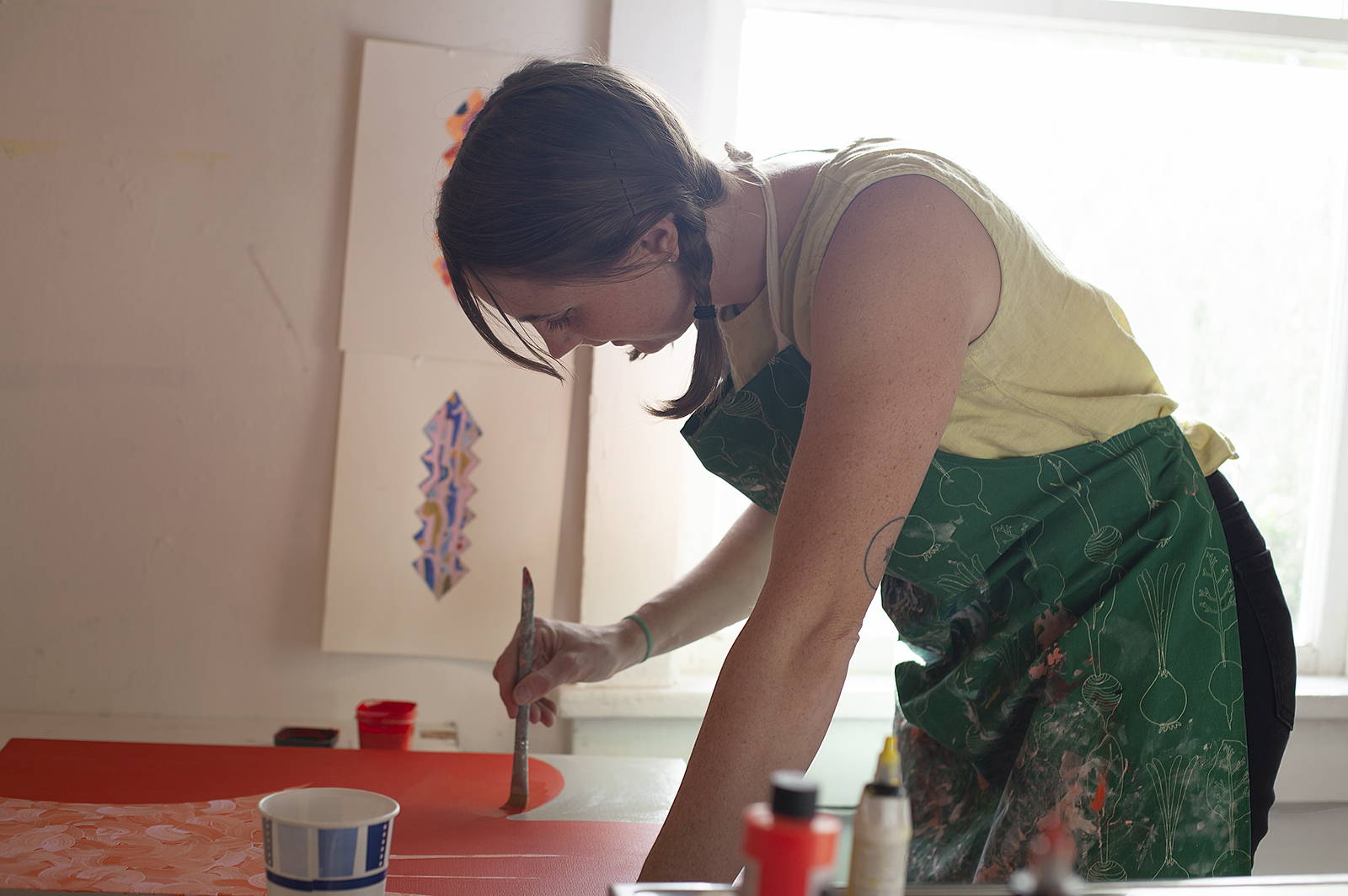 If you track the evolution of Kenote's work, you might not guess that these colorful and bold abstract paintings started, in some form, as imagined sandcastles on the moon. Here, we discuss origins, influence, and environment with the New York-based artist.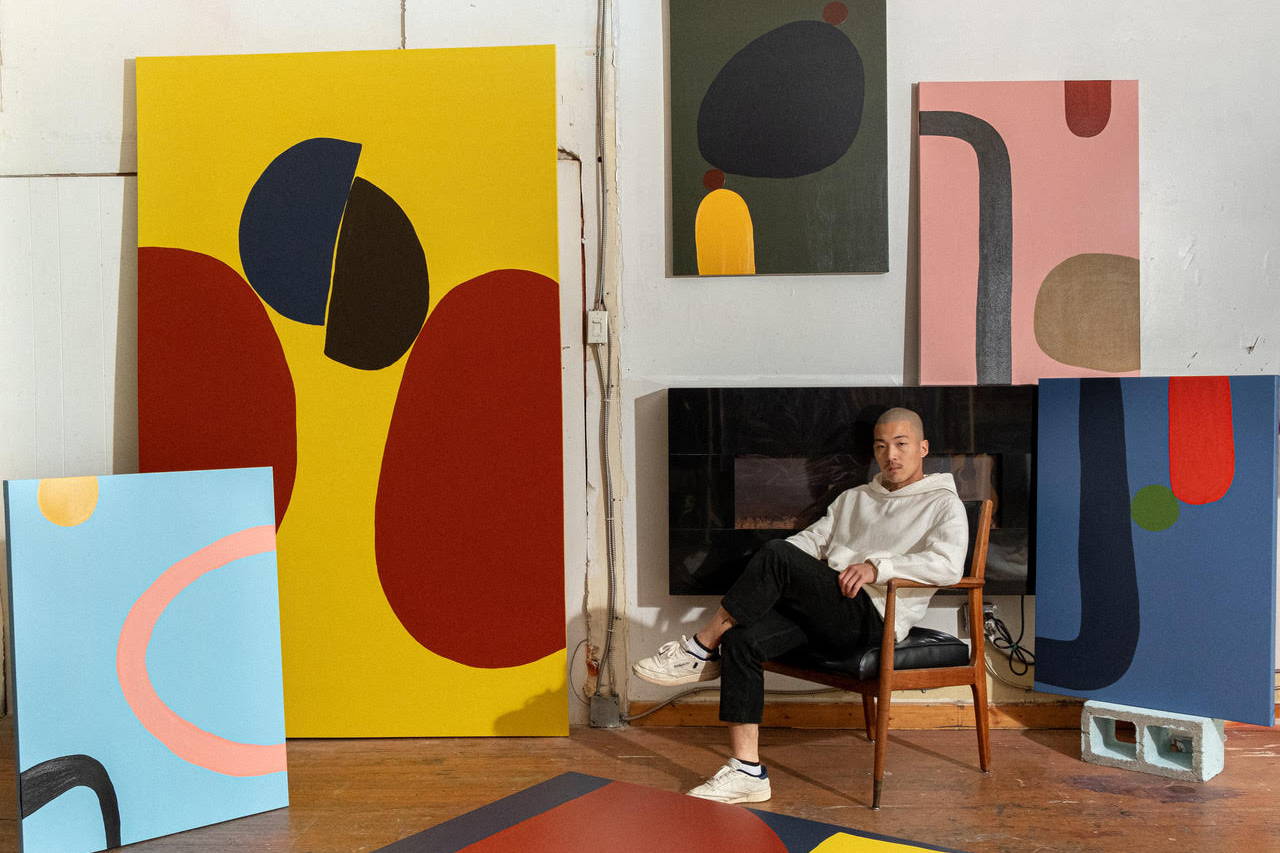 Maria Lirer doesn't want to "just take pictures," rather preserve "the magic of the object because tomorrow there will be a different story." Perhaps most unique to her practice is that all of her still lifes, which read as oil paintings, are created with the camera from her Samsung Galaxy cell phone, making the result ever more compelling.