Christopher Cascio - Advisor Spotlight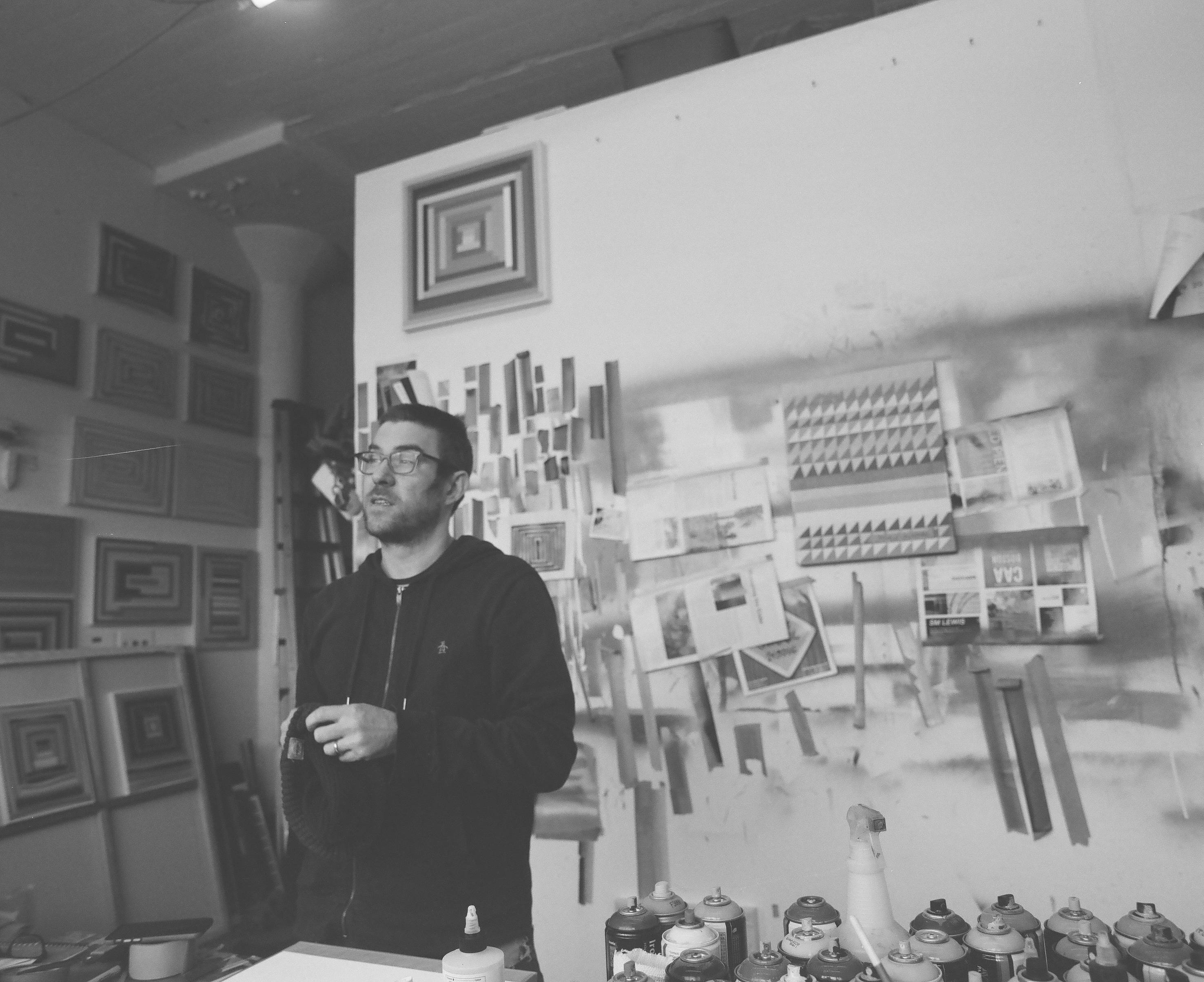 Christopher Cascio was born in New Orleans, and lives and works in Houston. He went to school at the San Francisco Art Institute and the University of Houston. Over the past decade his art has dealt with themes of obsession, compulsion, and ritual practice. The work now primarily consists of hard-edge abstraction (paintings) and is influenced by traditional quilting designs. Color and its transformative effects on the human psyche figure heavily. The paintings come from a spiritual place and serve as a fount of positive energy for those who take the time to look deeply. The act of painting is curative and creates an aura of healing around the work.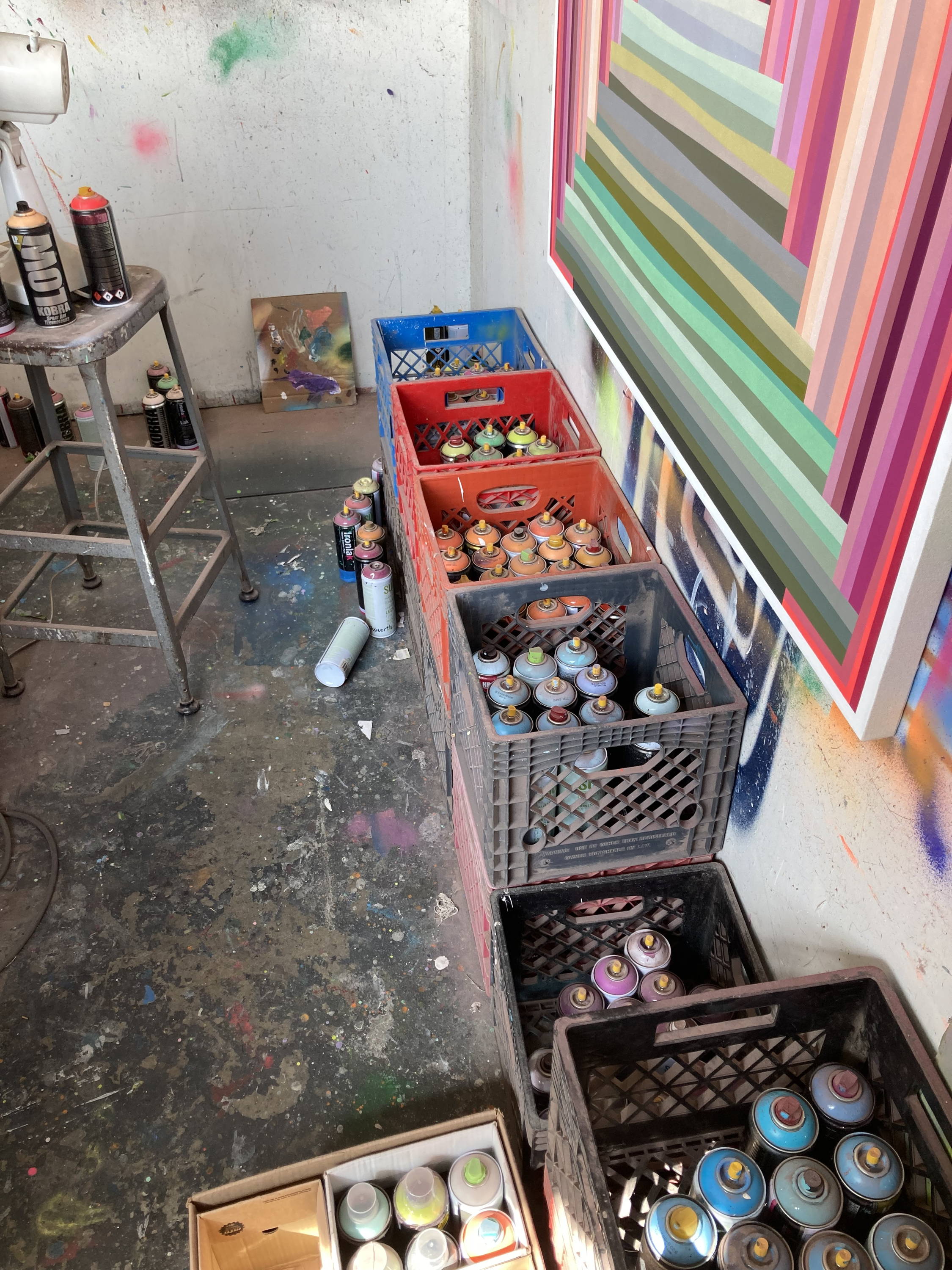 What led you to teach?
I went to graduate school at the University of Houston and one of the things that interested me in the program was the teaching fellowship, which gave me a position teaching Drawing I and Painting I courses. So, I came out of there with two years' experience being the teacher of record. When I graduated, I immediately quit my job at a non-profit and cashed in my retirement plan to live on and do a show in NYC. I also joined the faculty at the arts high school I had gone to and began teaching as a consultant there. When the money ran out, I was offered a job teaching adjunct at Sam Houston State University in Huntsville, which is about 80 miles from Houston. I've been there for seven years now.
In your experience, what are the merits and shortcomings of institutional art education?
I could probably go on and on about this, but I will try to be succinct. I think the shortcomings are the price and the fact that except for teaching, the piece of paper you get (your degree) won't really do much for you in the real world. You can develop as an artist just as well without going to school, and in some cases better. This is because depending on who is teaching you, you can get a warped view of art, and it can hinder your intuitive thinking by having professors that try to mold you into something specific they have in mind. The merits are mainly related to being in a community of artists with like-minded goals. You will have lots of opportunities to get your work critiqued and have differing viewpoints on all things art. You will have access to facilities you may never have again. A lot of programs come with studio space. Mostly it will allow you to make connections within the school and outside in the art world of whatever city you wind up in.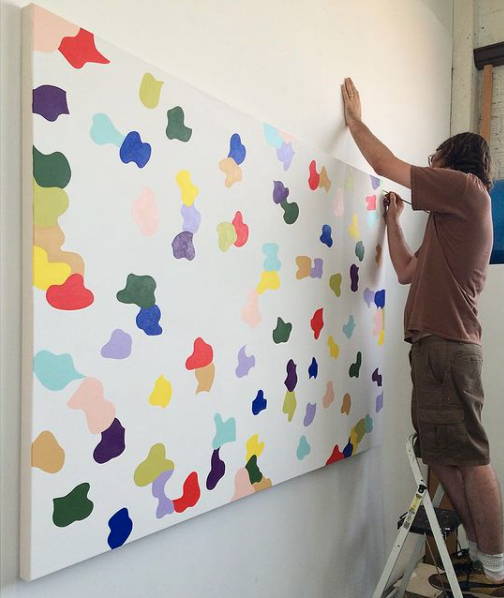 Did you have any formative mentors as a young artist?
I had teachers that helped foster my creativity. Going to an art high school was helpful, and I studied with Carlos Villa, Paul Kos, and Tony Labat at the San Francisco Art Institute. I didn't really have a mentor until my 30's when I got more serious about a career in art and enrolled at the University of Houston for grad school. The head of the painting department there, Aaron Parazette, helped me immensely in figuring out how to have a career. His wife Sharon has also been a great supporter and actually pushed me to go back to school in the first place.
Was it always your intention to be a career artist?
It has been since I was a child, yeah. I knew I wanted to go into visual art, and my goal was to go the art high school and then to art college. So, from 9th grade on, I was preparing for a life in art.
Unfortunately, as I came out of San Francisco Art Institute, I had no idea how to go about being an artist who made any money at all. The school gave zero practical advice about how to do that, so I floundered for about a decade with no direction or clue of what to do. A lot of things happened in my life around age 30 that gave me the push I needed to make the next steps and start building an actual career, instead of just making art and hoping something would happen with it.
What advice would you give to your younger self right out of school?
I would have encouraged myself to stay in San Francisco instead of immediately moving away to a city where I didn't know anyone. I left all the connections I had made behind, and in hindsight, that was a bad idea. I would also tell myself to be more proactive about socializing within the art scene.
It was the late 90's when I graduated, but if I came out of school now, I would make sure to have a working website and also have a presence on Instagram. That way if someone is looking your work up, they will find things that make you look at least somewhat established, and you can control the quality of the images, etc.
For more info visit christophercascio.com