Cheryl Humphreys - Residency Spotlight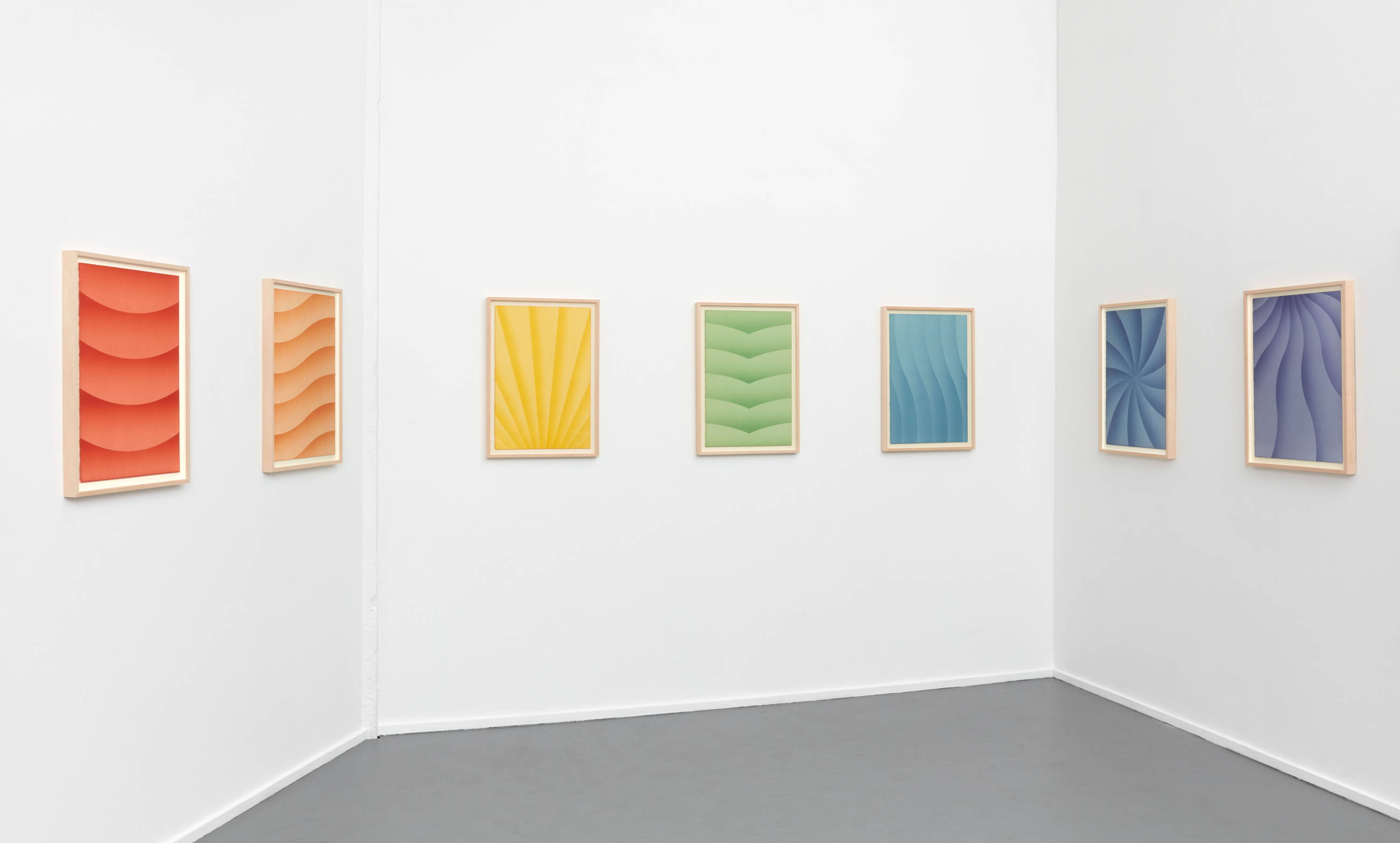 May 2021:
Otra Vox is pleased to present an exhibition of new work by Los Angeles-based artist Cheryl Humphreys. This exhibition follows the completion of Humphreys' residency at Otra Vox as the premier artist in the program.

In Color: Spectral Meditations for Healing is a series of seven monoprints and an accompanying publication which explore Humphreys' fascination with color and its real-life potential for healing, transformation and transcendence.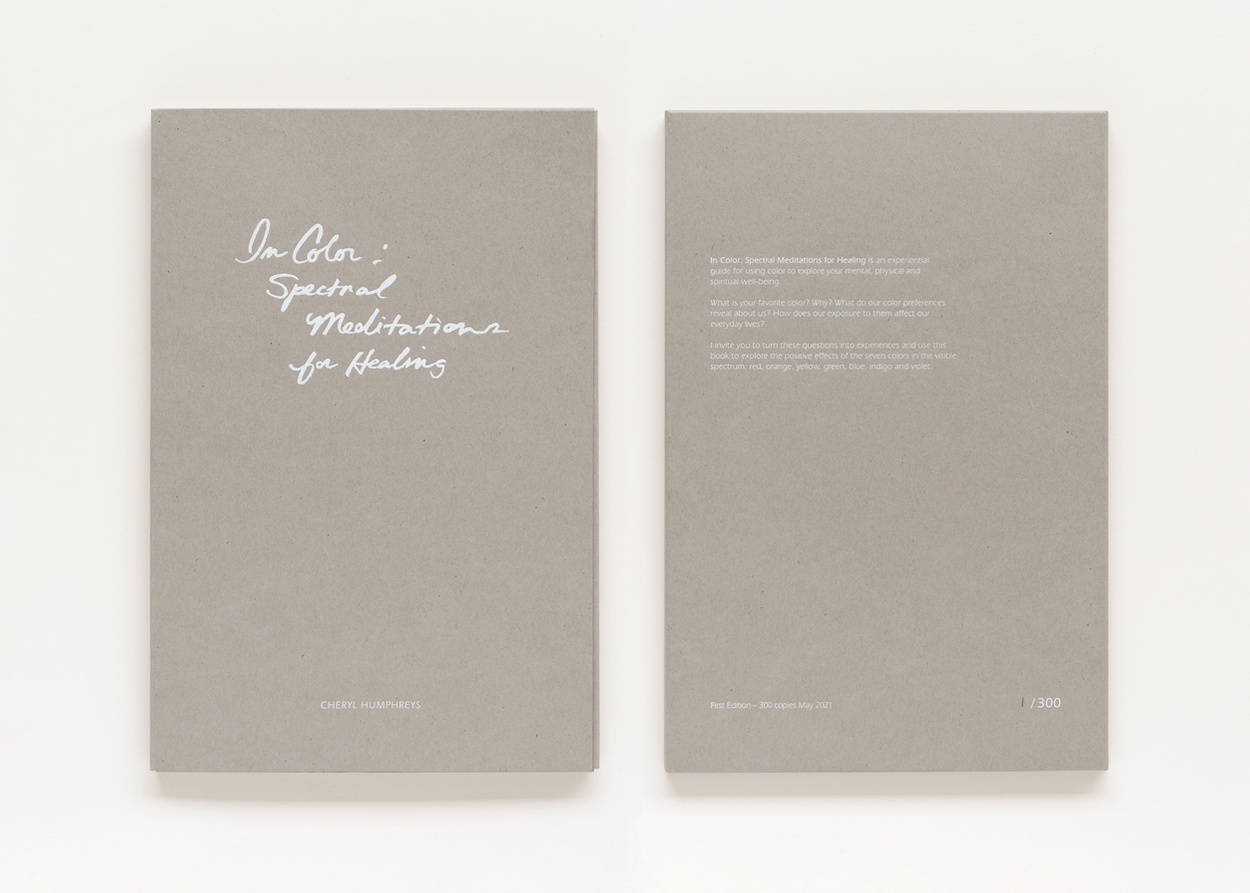 On view in our Otra Vox gallery, the artist's seven works provide an almost private window into the depth and necessity of the colors within the visual spectrum; Red, Orange, Yellow, Green, Blue, Indigo, and Violet.
Humphreys' works have long explored a delicate relationship between object and viewer. From the subtlety of her blind embossed works, to the micro textural detail of her dyed and inked pieces, Humphreys' prints beg to be viewed up close. To be stared into.
With In Color, she attempts to pull the viewer's focus even further into her world through the dynamic use of color as meditation.
Humphreys invites the viewer to treat each print as a visual aid, utilizing the colors for their specific qualities and therapeutic properties. Her prints undulate, emit and pulse through softly rolled gradients of color, each motif a signifier of the potential energy encapsulated inside.
The accompanying book presents all seven prints in the exhibition as full scale reproductions, folded and enclosed with a manual for their use. It explores the technique of visualization and the unique effects of a single color.
For more info or to purchase a book visit incolorbook.com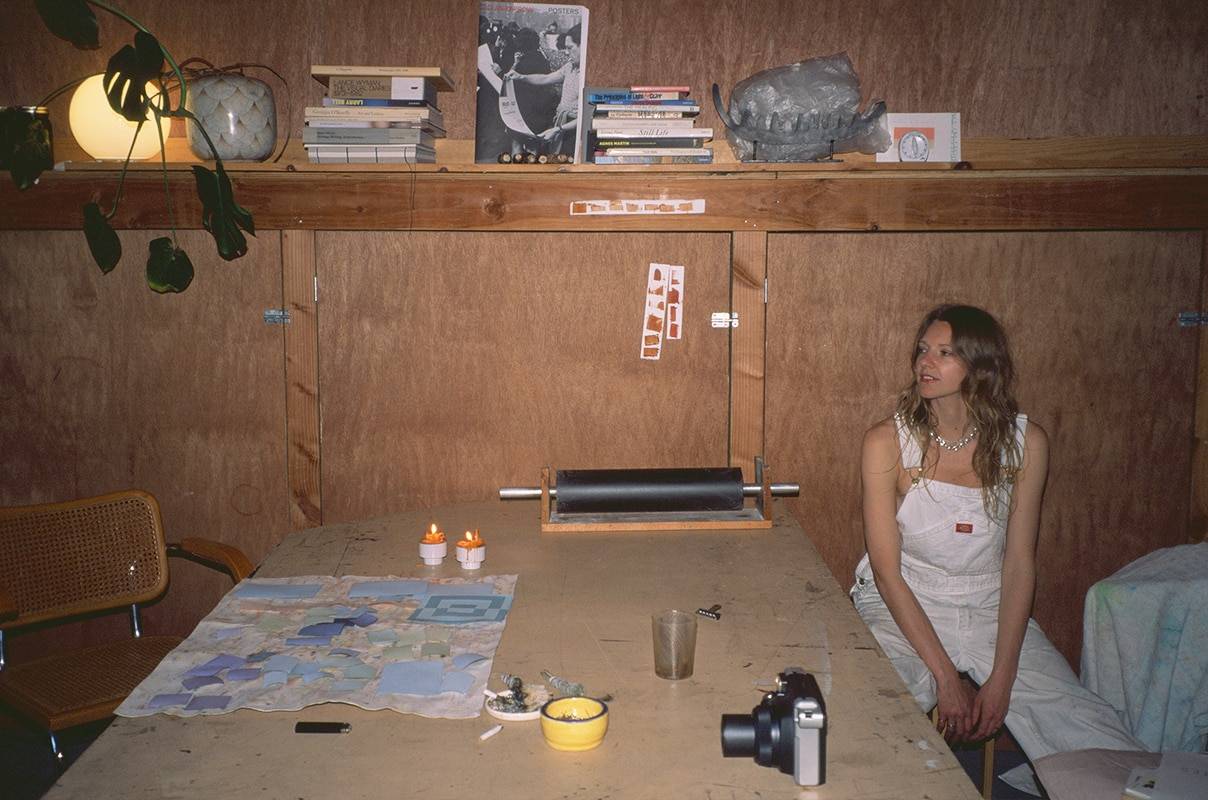 Cheryl Humphreys is a visual artist whose personal practice is rooted in art as healing, meditation and a way of getting back to center. Her focus lies in the transformation that comes with creating and its effect on not just the viewer but the creator. She lives and works in Los Angeles.Humphreys previous works have been exhibited at Paul Loya Gallery, Pulse Miami during Art Basel, L'editions, DCA Gallery and La Señora Gallery in Oaxaca.
See more: @cheryl_humphreys