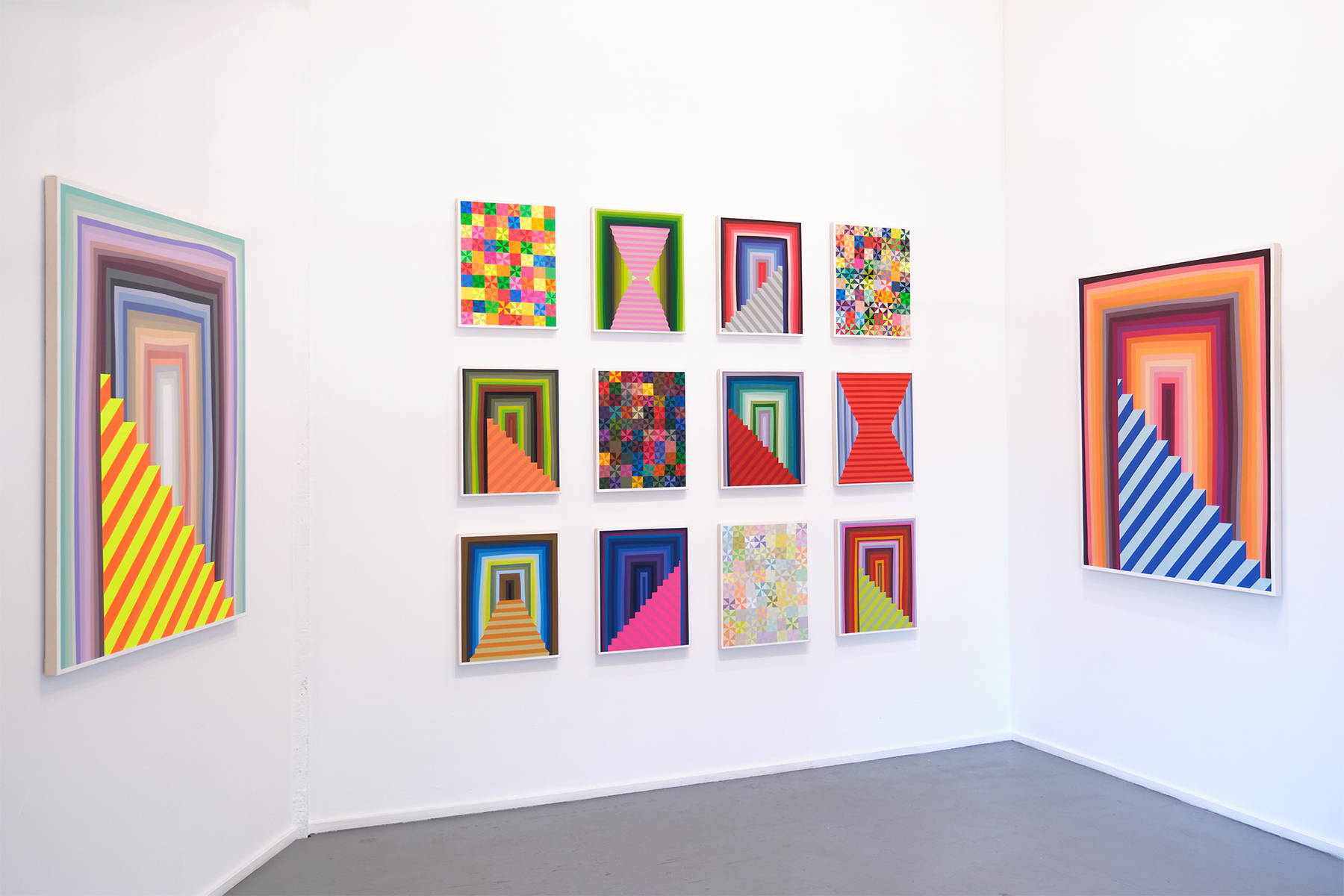 Otra Vox is pleased to present a solo exhibition by Houston-based artist Christopher Cascio. Optic Pathways plays with themes of obsession, compulsion, and ritual practice through hard-edge abstraction and quilting designs. Color and its transformative effects on the human psyche are paramount.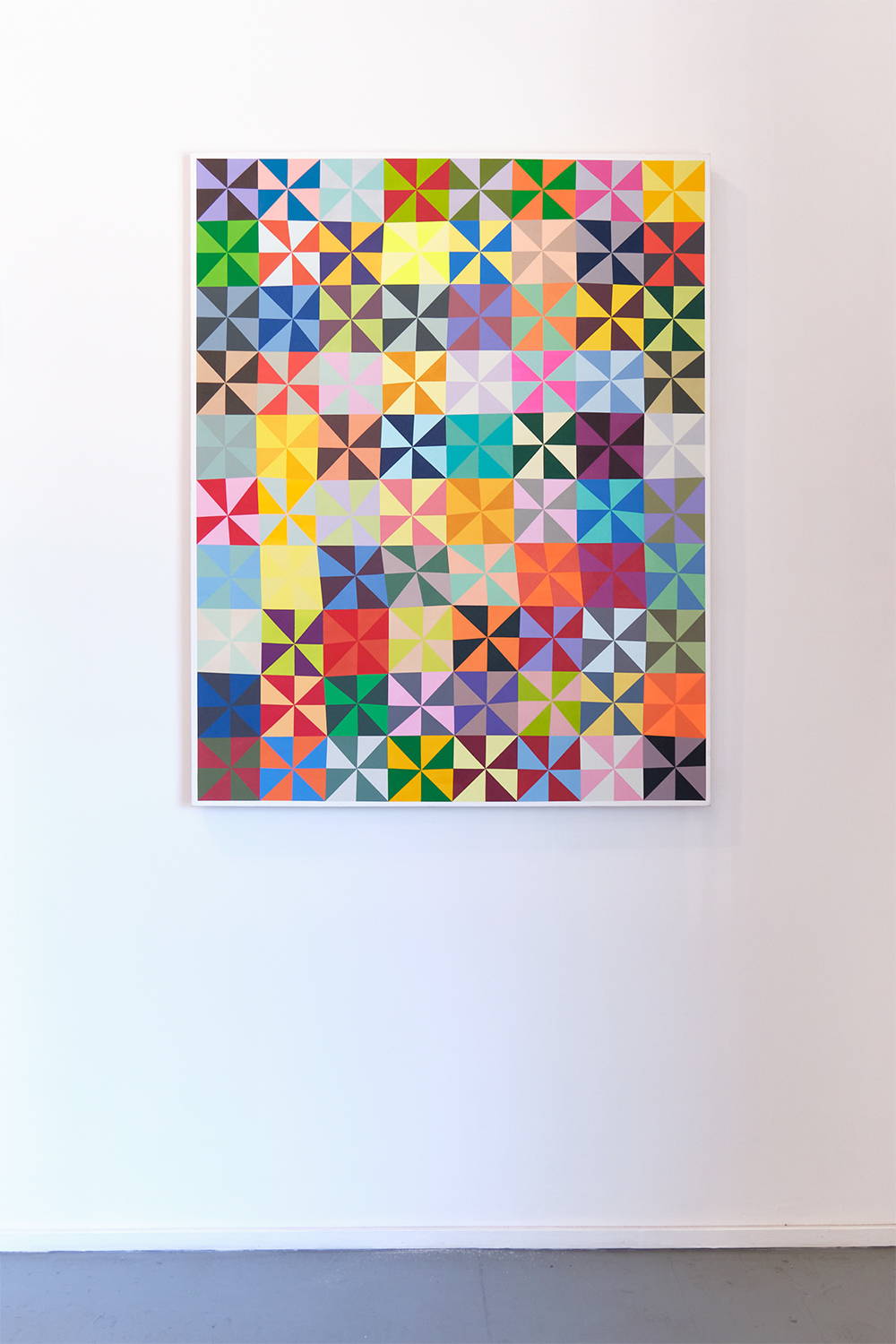 Cascio is deeply interested in color and form and how these seemingly simple elements can affect mood and energy within a viewer. The work combines complex color theory and motifs based on traditional quilting patterns into painted geometric abstraction. Sawtooth waves, portals, stairways, crosses, and pinwheels are made using masking tape and aerosol acrylic paint. Staircases and portals are paired together as a symbol of moving beyond difficult emotions' the implied doorways convey a sense of traveling to another space.
The "pinwheel" series is based on a visionary experience the artist had in 2021. Triangles in quilted grids create a feeling of movement on the surface of the paintings as well as in the body of the viewer.
The idea of moving up and through is at the crux of this work. For Cascio, painting is a devotional exercise and a form of mental self-care. His studio is a space for meditation and growth. Optic Pathways presents deeply personal and spiritual works that serve as a fountain of healing for those who take the time to look.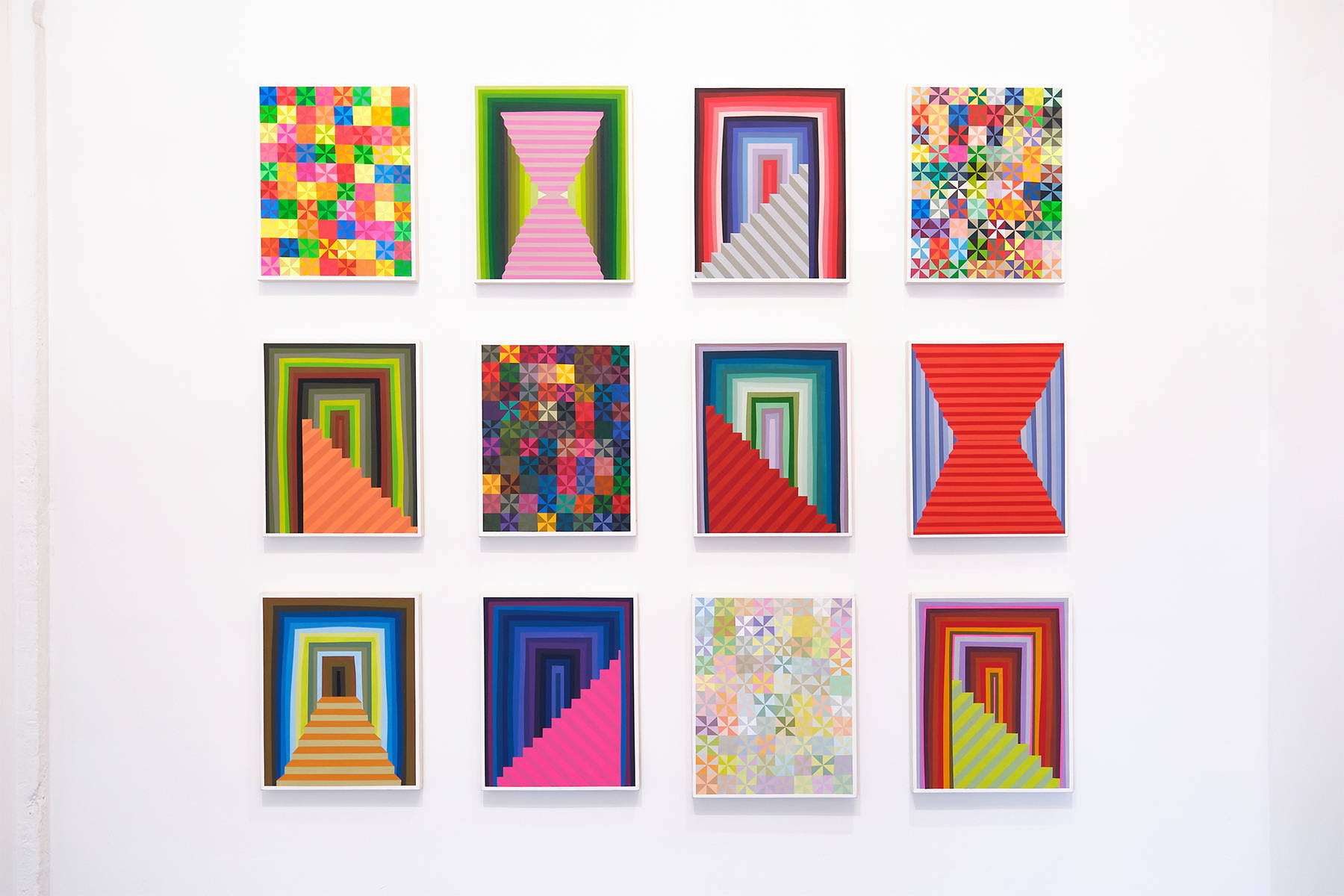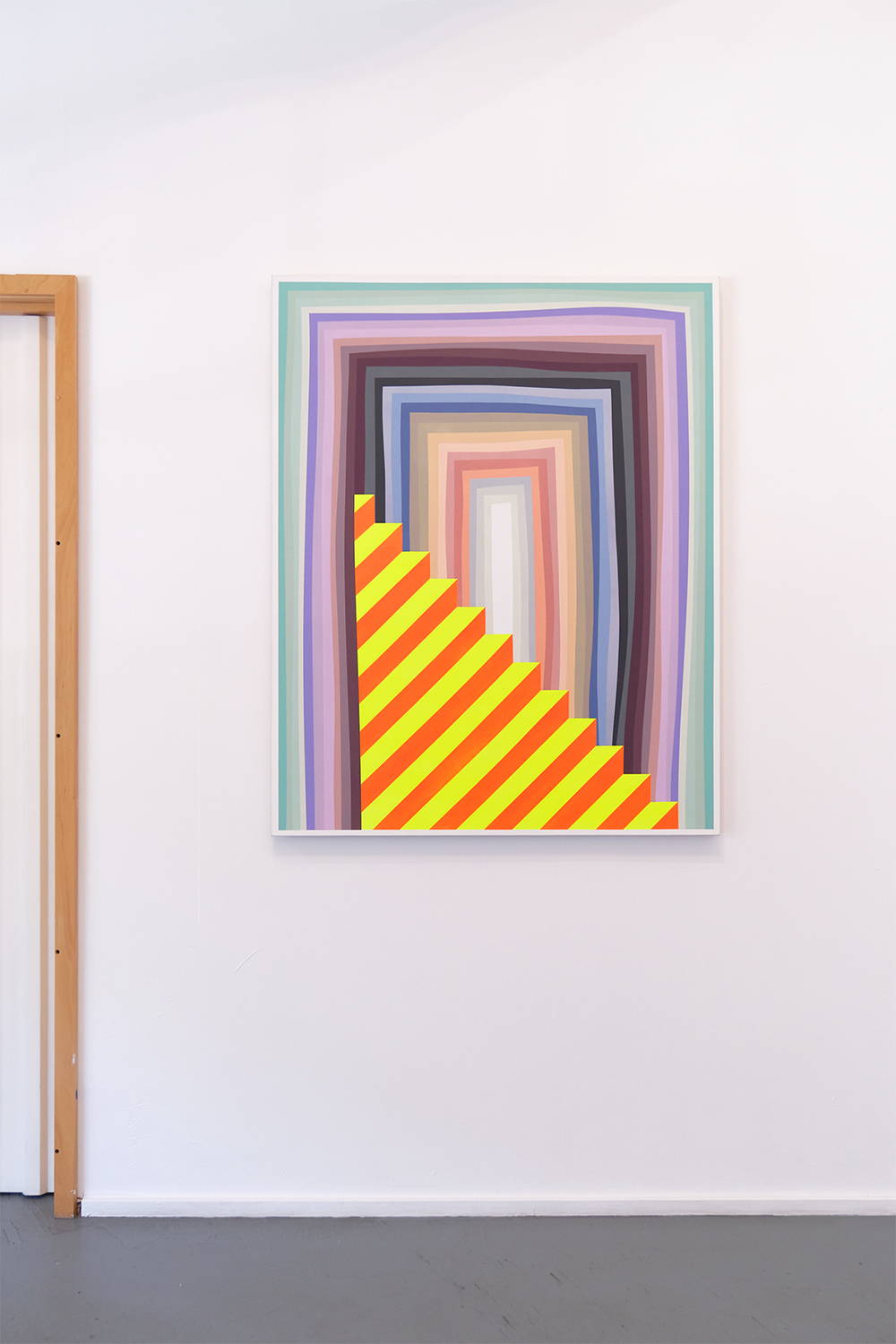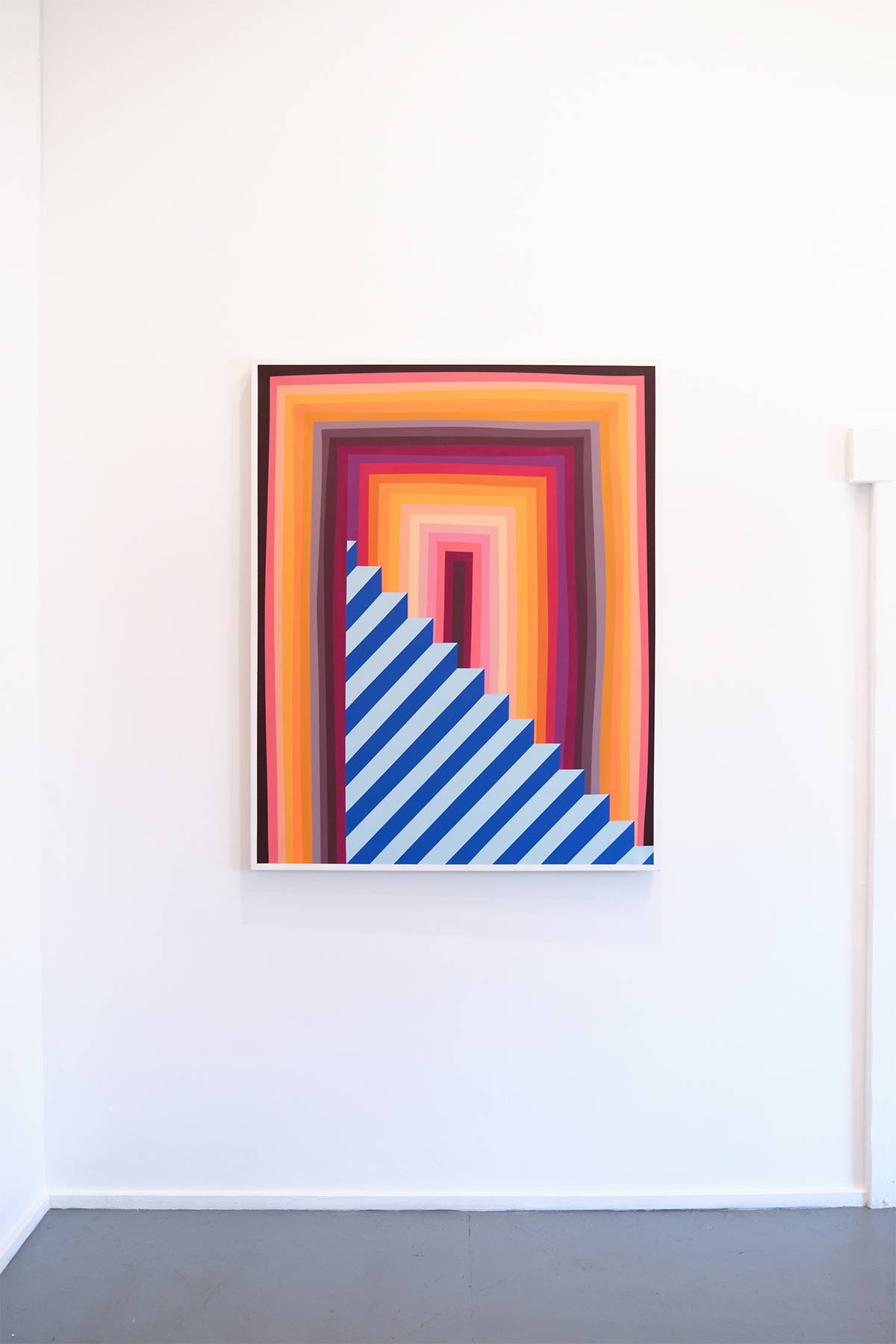 Optic Pathways will be open July 9 – July 31, 2022 Saturday – Sunday, 1 – 5pm, or by appointment.

Opening Reception: July 9, 6–9pm
Location: 1317 Palmetto Street Los Angeles, CA 90013
For press inquiries, please contact Jessica at jessica@seehearspeak.agency or 323-497-9308. For other questions please write us at info@otravox.com
More about Christopher Cascio at www.christophercascio.com/