Chris Casio has a wide range of experience in the arts. A practicing artist and an art professor, he has the unique experience of existing in two distinct realms, that is, a grassroots community-based environment, as well as a more institutional setting. Having been in art school in one capacity or another for his whole adult life, he is well versed in the exchange of critique.
$150.00
Duration: 1 hour
Discipline: Painting
The work combines complex color theory and motifs based on traditional quilting patterns into painted geometric abstraction. Paintings are made using masking tape and aerosol acrylic paint. Some visual themes include sawtooth waves, portals, stairways, crosses and pinwheels. Sometimes the paintings are also deconstructed and resewn into actual quilted paintings.
PRINTING
Each print is made to order in a Limited-Edition. Our archival-quality giclee prints are generated on the highest quality Lightjet Type C printer using archival inks and are printed on 100% cotton rag aid-free 330 gsm matte paper.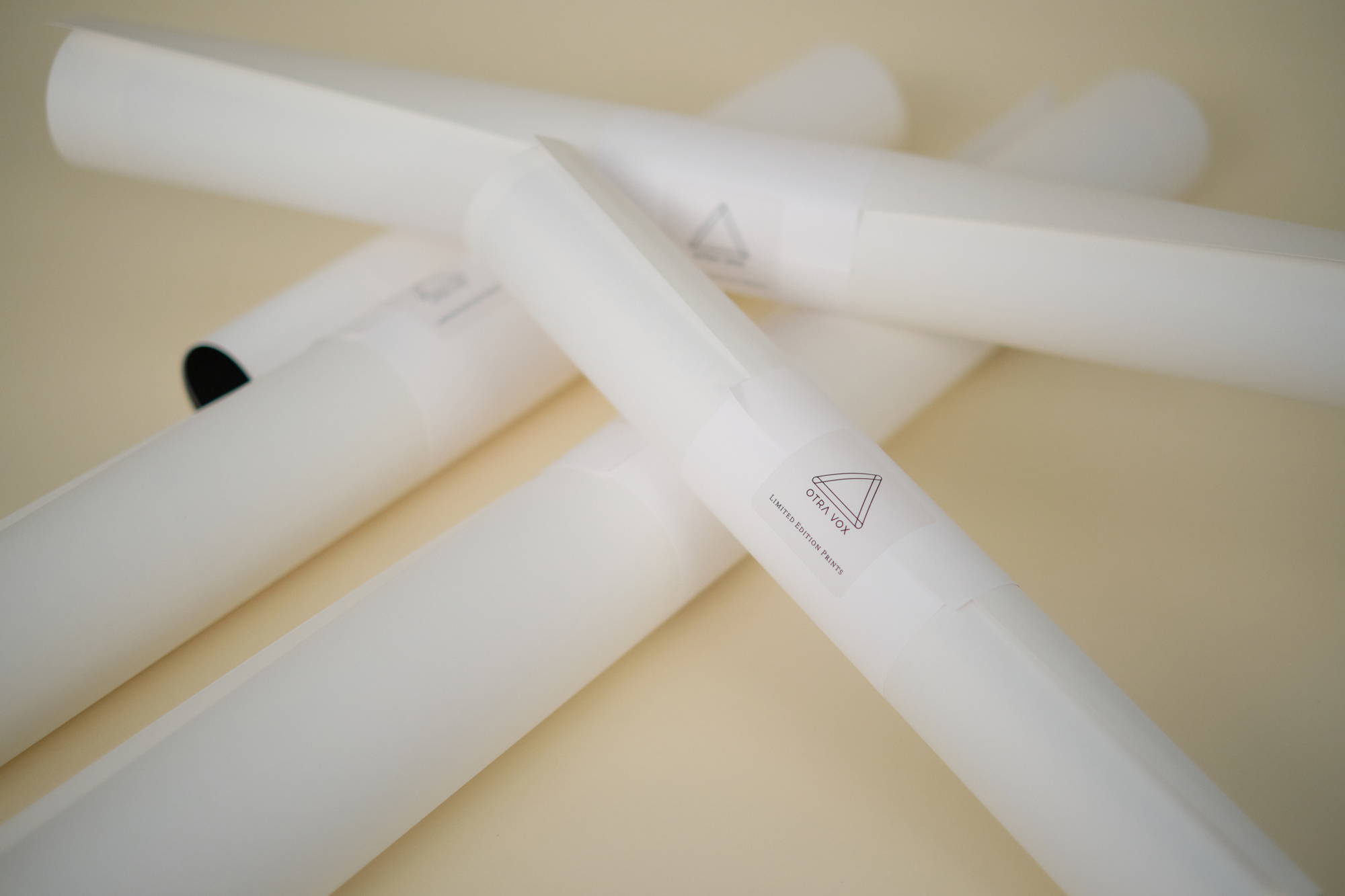 FRAMING
Our gallery-style frames are designed to showcase each work, custom cut, assembled by hand, and made to order. We offer white and black matte options. Works are framed flush with the edge of your print without a mat.
FRAME MOULDING
Our high quality solid wood mouldings are made in Italy and crafted in the U.S. offering a modern profile designed for artists and photographers. Narrow on the front and deep on the sides, the slim moldings provide a clean frame that allows all focus to be on the work.
Measures 3/4 inches wide; 1 1/4 inches height; rabbet height 1 inches.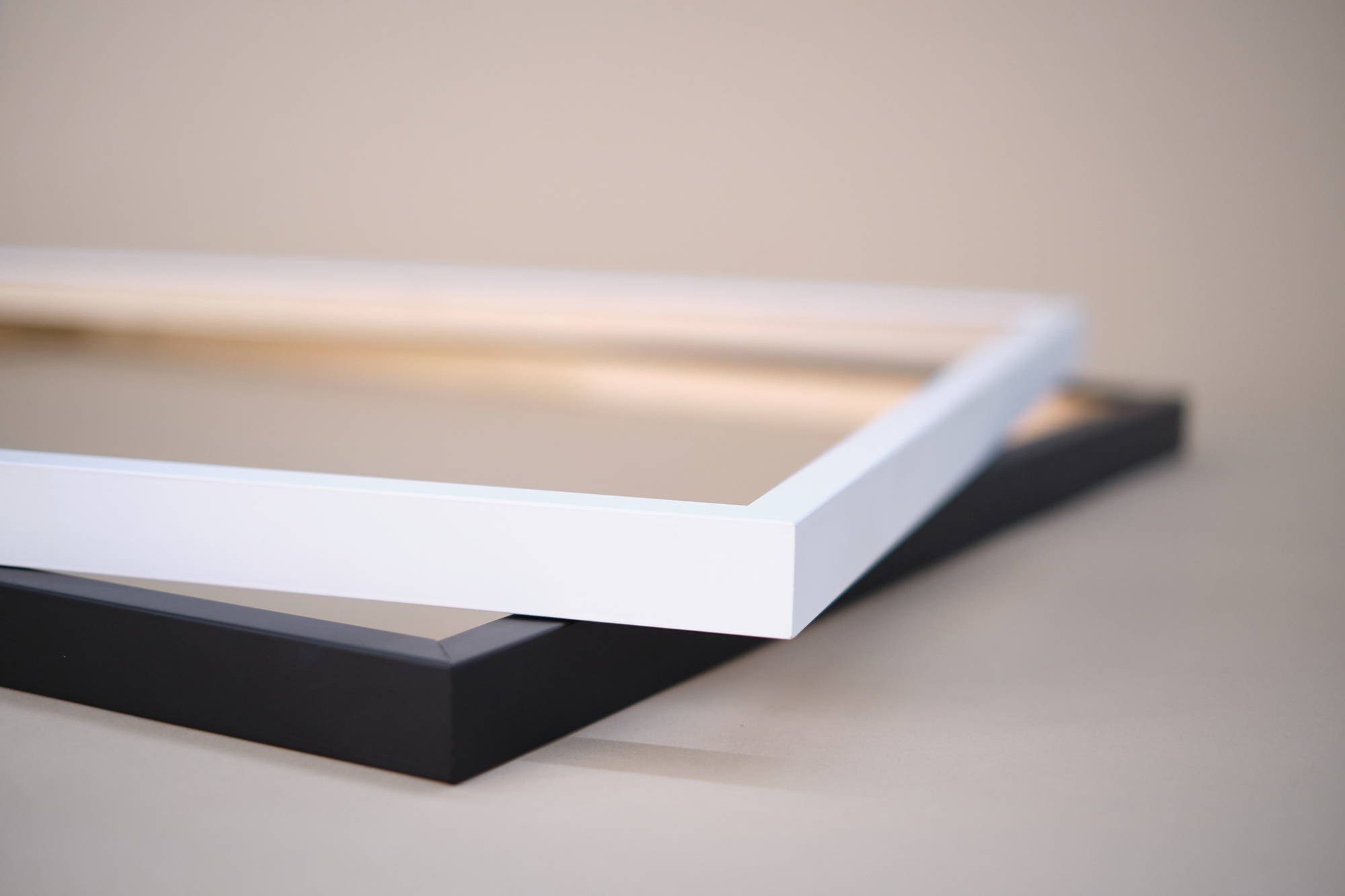 ACID FREE MATERIALS

Our backing board, tapes, seals, etc are all acid-free to prevent any damage to your artwork for a lifetime.
ARCHIVAL UV-PROTECTIVE PLEXIGLASS
This professional picture frame grade crystal clear UV Resistant plexiglass will keep the work safe through shipping, handling, and hanging. Lighter and stronger than glass, it will protect prints from 98% damaging UV rays and is approximately 1/8 inches thick.
ACCOUTREMENT
All prints and framed prints include a Certificate of Authenticity and are hand numbered and embossed with an Otra Vox seal.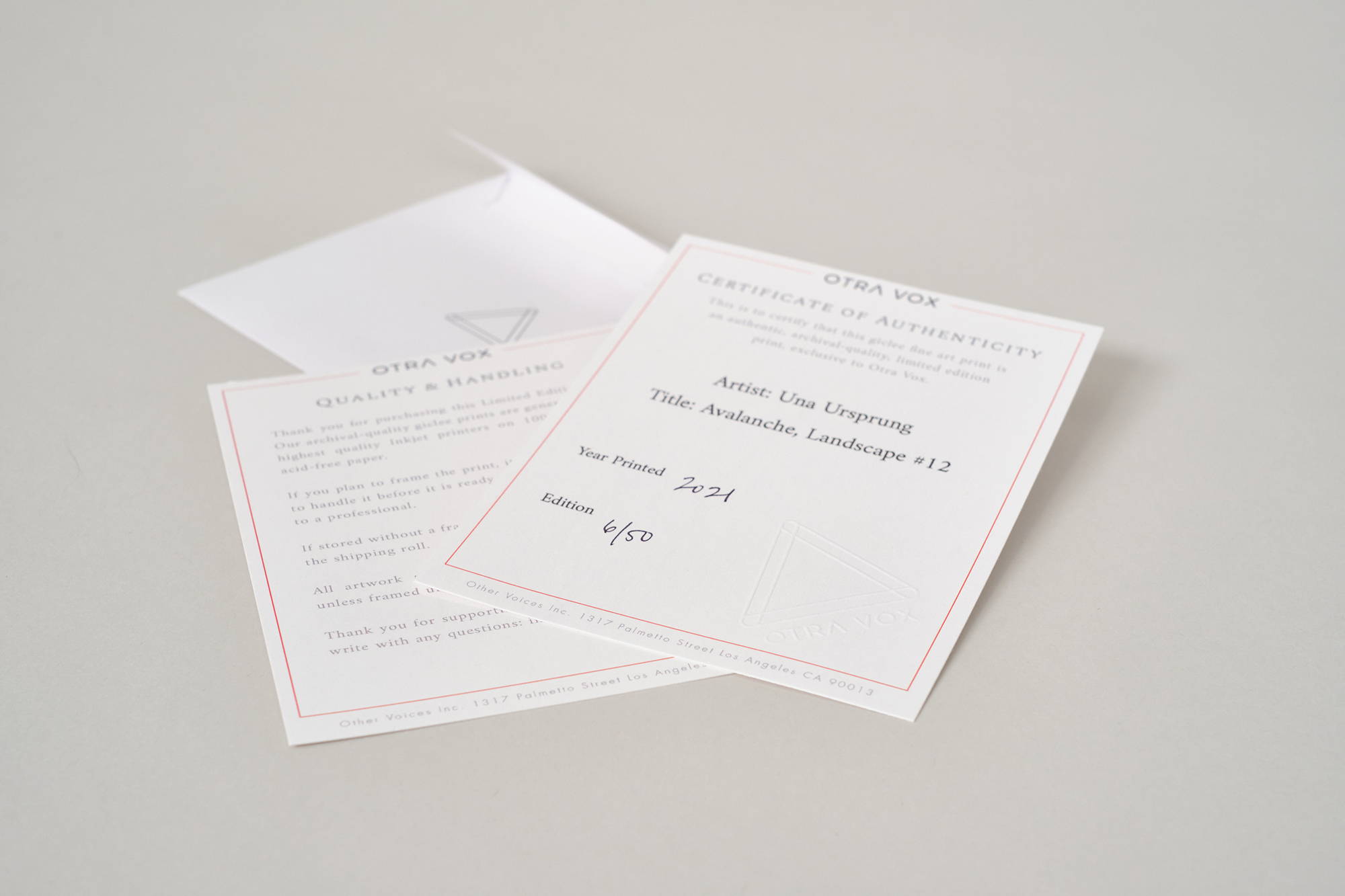 Shipping rates are calculated by the size of the package. Though we cannot guarantee specific shipment dates until an order has been placed, prints typically ship from our Los Angeles printer within 3-5 business days. Framed prints within 5-10 business days. As soon as your piece has shipped out, you will receive a tracking number. Please note a signature is required upon delivery of artwork unless otherwise requested. Refer to the Shipping & Returns page for more details, and write info@otravox.com with any questions
What do you sell?
At this time, our shop sells limited-edition fine art prints exclusively, which is a fixed number of identical prints. Unfortunately, when an edition is sold out, it is no longer available. All of our limited editions are exclusive to Otra Vox.

Do you offer framing?
Yes! We offer a white and black matte framing option. Please see the "framing" tab for details.
What should I expect?
All print specifications are made in collaboration with the artist. Unless otherwise noted, prints are made to order up to an edition of 50 at the various sizes listed. They include an Otra Vox Certificate of Authenticity but are not numbered or signed by this artist. Our no-inventory model helps us limit waste and makes it possible to include work from all around the world. To the extent we can, we choose print sizes based on US standard frame sizes. Unless otherwise specified, all artworks are printed with a border to protect the work during handling and allow for matting should the customer want to order a custom frame.
How are your prints made?
The prints are generated on the highest quality Lightjet Type C printer on Epson Hot Press Bright 330 gsm matte paper (unless otherwise specified). Each print is carefully proofed, printed, and packed at our local print lab in Los Angeles.
Where do the proceeds go?
The Print Shop was created to support practicing artists. Half of the proceeds go to the artist, and 5% of retail goes towards a charity or Otra Vox's programs, by choice of the customer.
A collective of emerging philanthropists promoting the elevation of black arts and culture. The group provides grants to small nonprofit organizations working to secure the future of the black art community.
QUEER|ART was launched in 2009 to support a generation of LGBTQ+ artists that lost mentors to the AIDS Crisis of the 1980s. By fostering the confident expression of LGBTQ+ artists' perspectives, stories, and identities, Queer|Art amplifies the voice of a population that has been historically suppressed, disenfranchised, and often overlooked by traditional institutional and economic support systems.
Otra Vox Programs offer opportunities for emerging to established artists in education and community engagement, locally and globally. They include a Los Angeles-based artists residency, event programming, virtual studio visits, tutorial videos highlighting the process of creatives, and artist grants.
About the Advisor
Christopher Cascio was born in New Orleans, and lives and works in Houston. He went to school at the San Francisco Art Institute and the University of Houston. Over the past decade his art has dealt with themes of obsession, compulsion, and ritual practice. The work now primarily consists of hard-edge abstraction (paintings) and is influenced by traditional quilting designs. Color and its transformative effects on the human psyche figure heavily. The paintings come from a spiritual place and serve as a fount of positive energy for those who take the time to look deeply. The act of painting is curative and creates an aura of healing around the work. In addition to practicing art, Chris has been teaching painting at university since 2011.
Learn more at christophercascio.com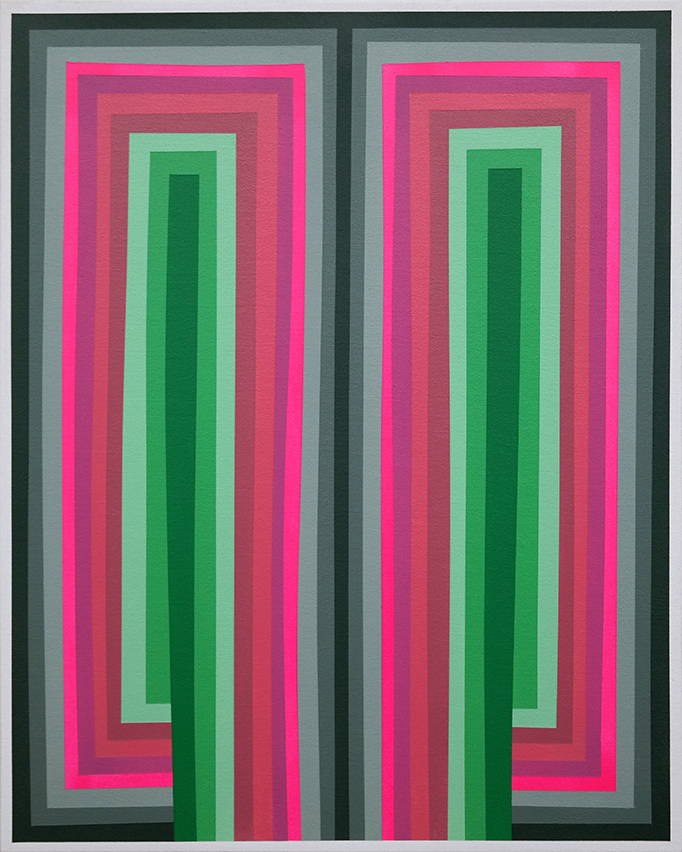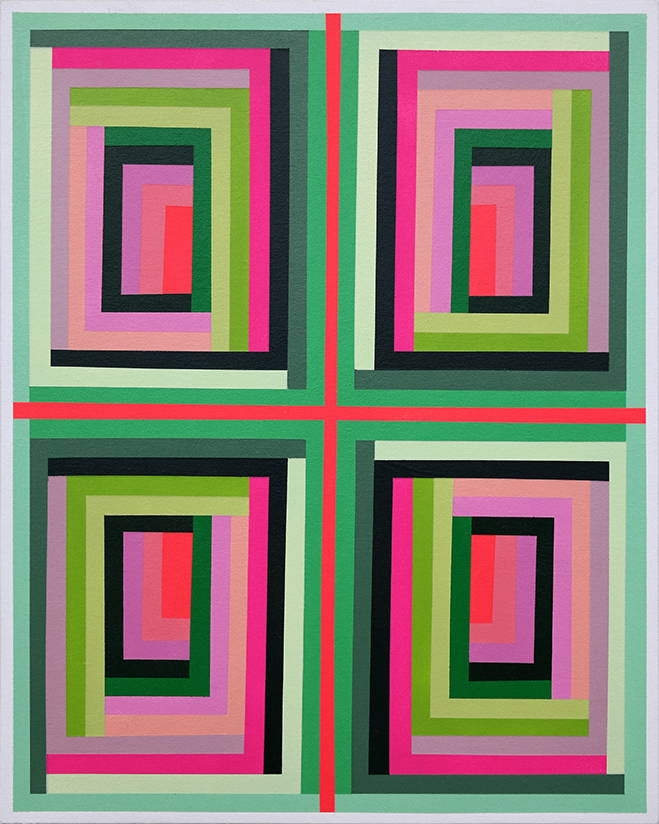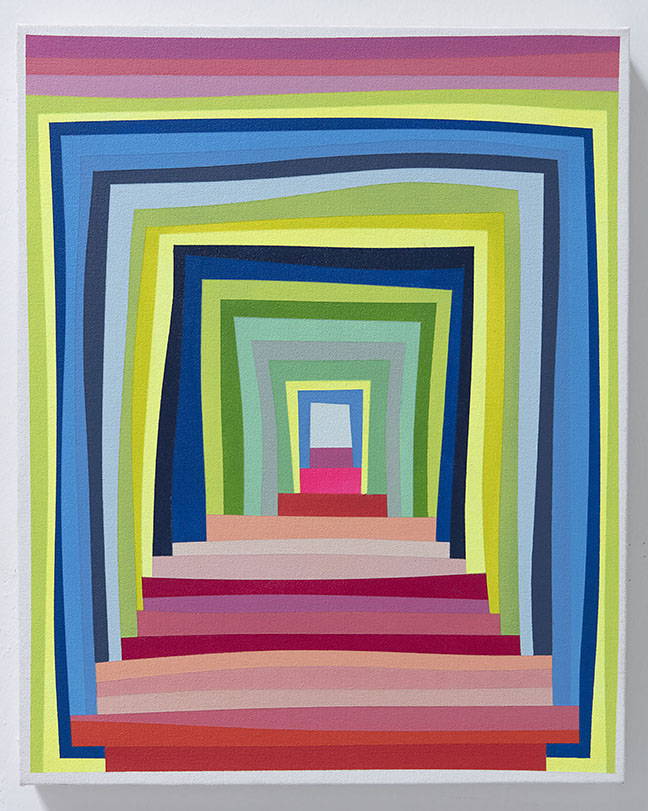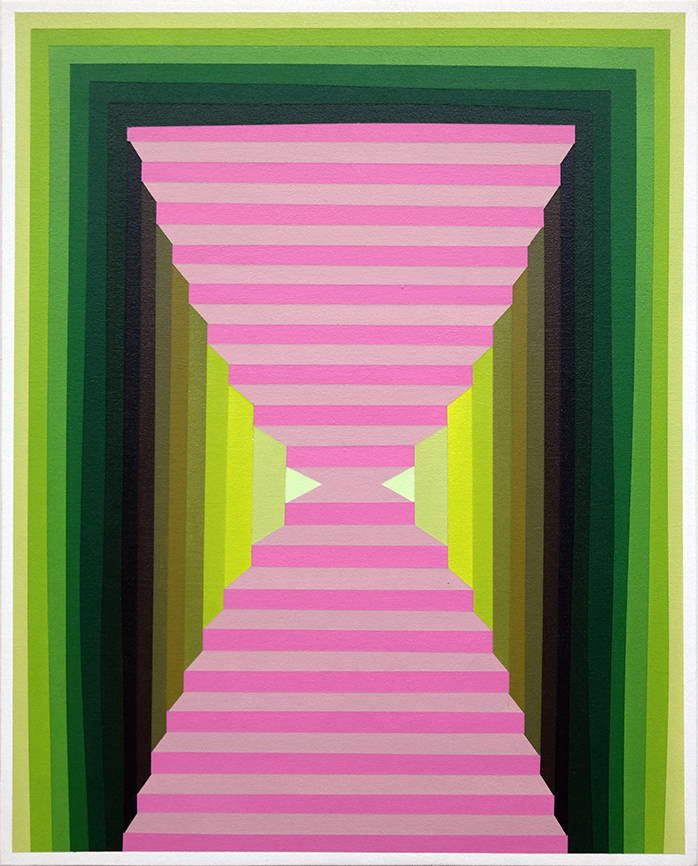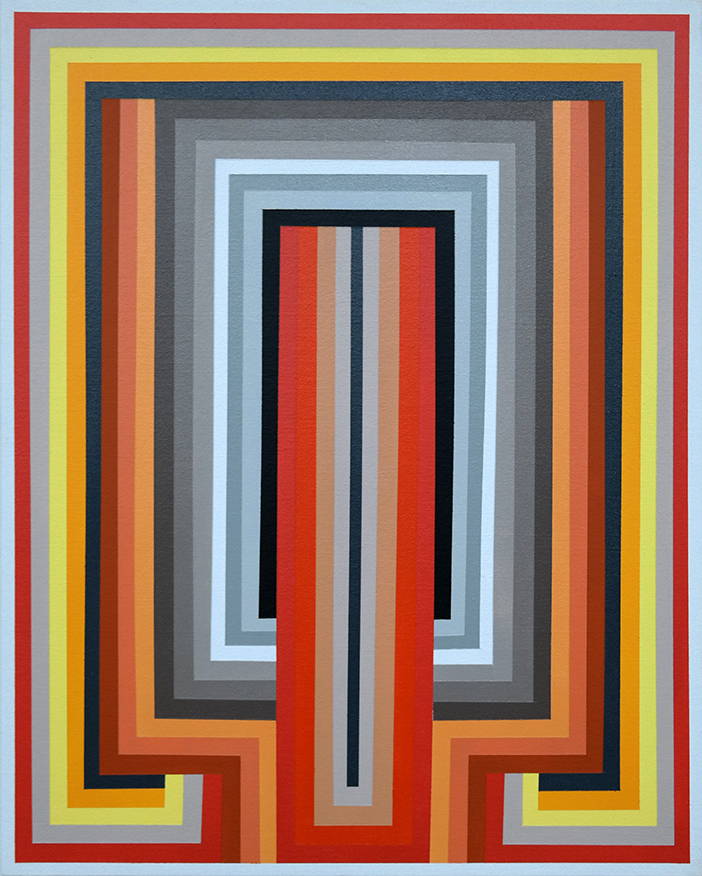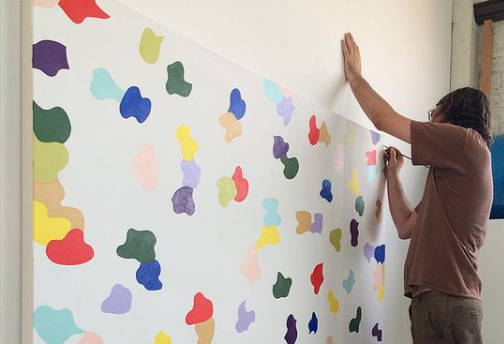 What led you to teach?

I went to graduate school at the University of Houston and one of the things that interested me in the program was the teaching fellowship, which gave me a position teaching Drawing I and Painting I courses...