Maria Lirer doesn't want to "just take pictures," rather preserve "the magic of the object because tomorrow there will be a different story." Perhaps most unique to her practice is that all of her still lifes, which read as oil paintings, are created with the camera from her Samsung Galaxy cell phone, making the result ever more compelling.
Please describe your affinity for still life and why this is your chosen subject.
Because it is real poetry, not just in words but in visuals, something that we read not only with our eyes but also with our hearts. That we can touch and feel with all our senses. This is a real meditation.
The genre is called "quiet life" (peaceful), and this is what we all subconsciously strive for. So for me it is more than just a genre. It is a complex process of going through all possible feelings.
Through still life I learn pictorial harmony. I study color and light and its peculiarities, deep and shallow space. It is not only about the objects depicted, but the pictorial interpretation is also important.
Still life is not only about the external qualities of things and objects, but first and foremost about a person and his personal things and symbols. This is my conversation with the world and the viewer.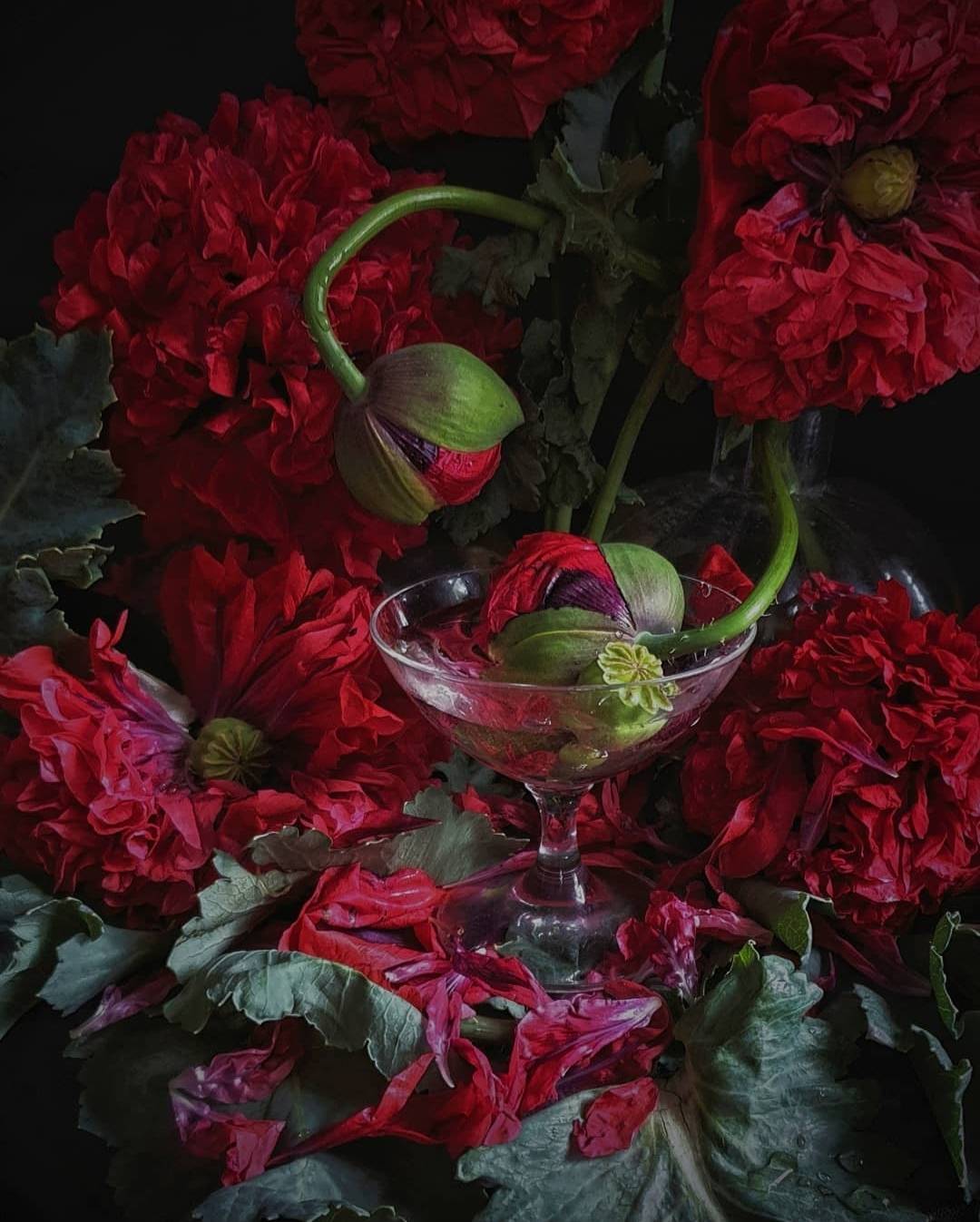 Is there an intention behind limiting yourself to a Samsung as your lens? Does it have advantages that a digital camera does not?
I just love phone photography. It's very convenient, and the phone is always at hand. You don't need any special preparation. A moment that can hit you and inspire you enormously, very rare. It happens very quickly. And just as quickly goes away, instantly.
It's important to have time. I am a hunter and I am inspired by the hunt. So, a "pocket camera" helps a lot. This habit has carried over to my more artistic still lifes and object photography. Speed is important to me. The speed of "releasing" work without delay and long processes. There is a phone camera, an editor, and half an hour to create something beautiful. Is it not a miracle?
I choose Samsung because I think it is the most successful camera on the market. Although i can of course shoot with a digital camera, in case if I need more resolution.
How do you choose which objects are in a given still life?
For me the shape, color, and texture of the object are important. And of course, everything comes from the current time of year and season. Now it is the time of roses blooming. They are my favorite flowers, very photogenic and complex in their structure. There is not a single repeated line or curve, they uniquely reflect light. Now they are my muse and daily inspiration.
I also collect vintage and antique crystal glasses, some other antique things. Often they dictate the arrangement and make the picture complete, create its character.
"So for me (still life) is more than just a genre. It is a complex process of going through all possible feelings."
Did you study art in university, or are you self-taught?
I studied art at an art school in Ukraine. The teaching of classical art was very strong. Until recently, there were very talented masters there who could teach to fall in love with art for real.
This alludes to tradition, and I wonder if still life, or quiet life, is a traditional subject from where you come?
Still life is certainly a traditional theme, but not for the edges where I am from. What I have found for myself is not related to the local culture. Although perhaps there is something in it. We have a lot of floral embroidery and folk painting, especially with local botanicals.
It's a traditional genre, but it's being reintroduced in contemporary ways. In your case, the format (camera). Are there other ways you like to reinvent or push or challenge the genre?
The genre is returning, quite deservedly. It's like going back to the roots, inevitably. I use my camera exclusively to create. I could do oil painting too, but I like it much less. It takes a special mood and a lot of time to paint.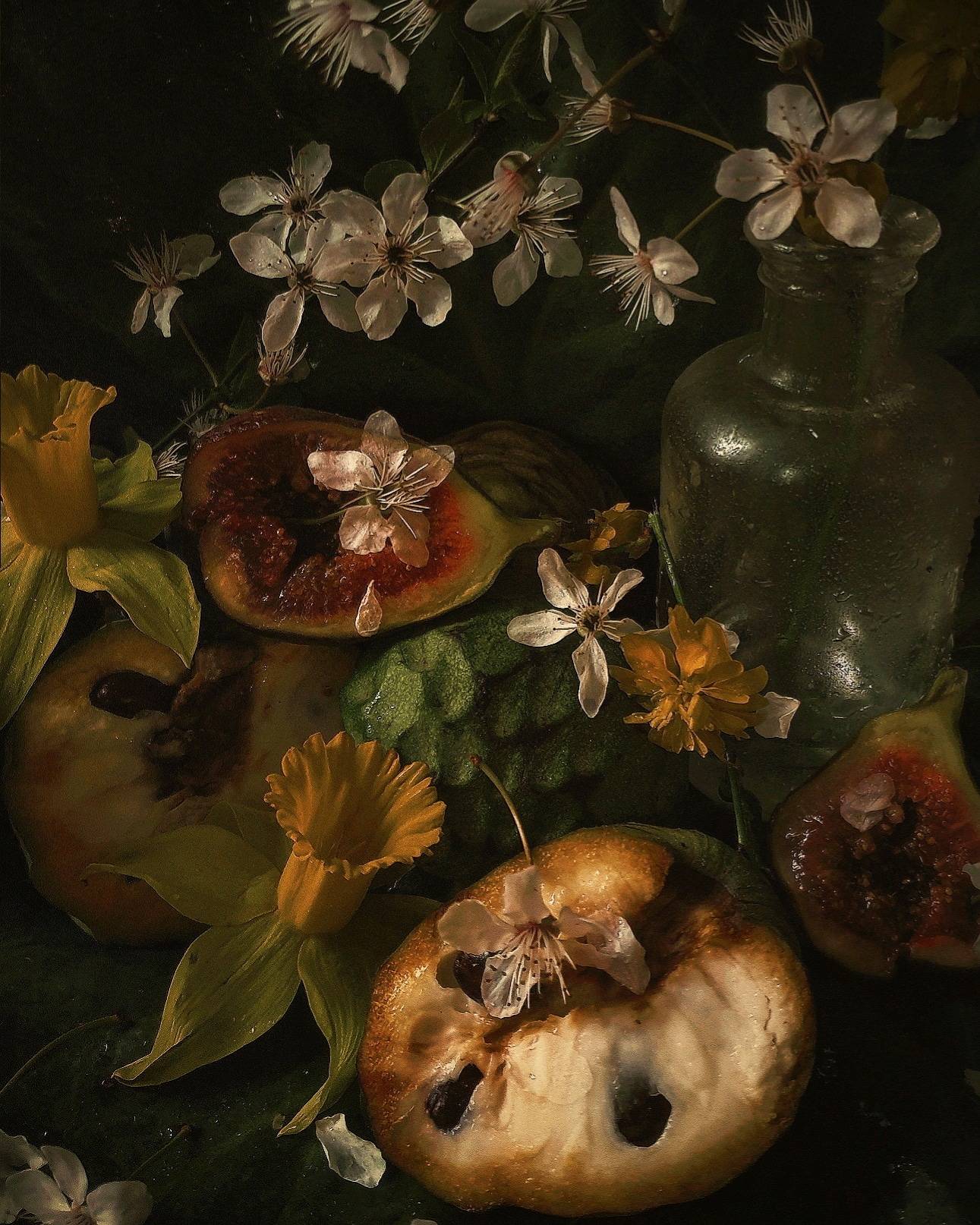 Shop Maria Lirer's Prints