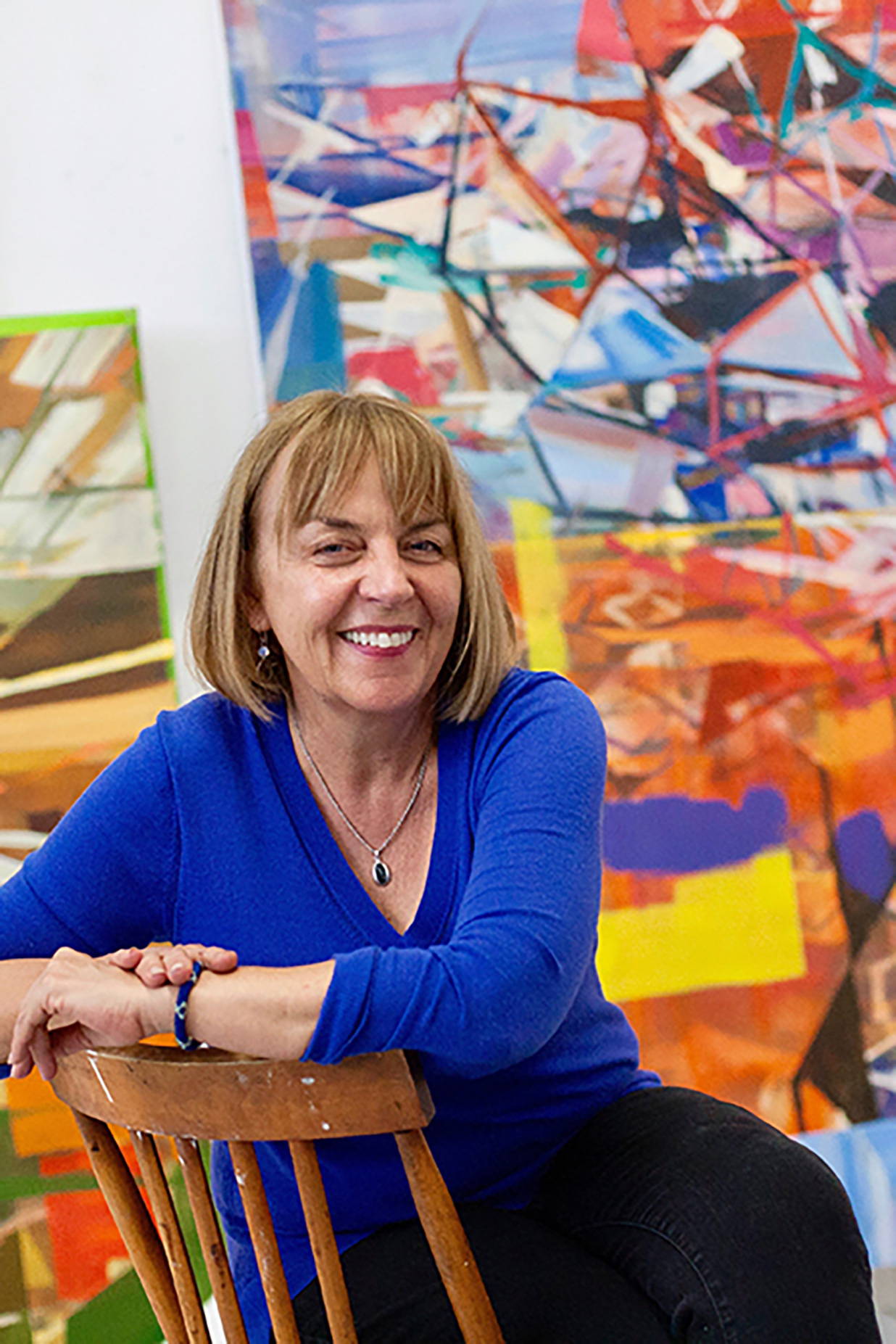 With 34 years of university-level teaching and her painting practice, Marie Thibeault has been immersed in every facet of fine art. She has extensive experience critiquing all levels of undergraduate and graduate-level students as well we extended education individuals with less formal background training. Her strengths lie in articulating abstract concepts, critically evaluating artworks, brainstorming visual processes, and developing the individual voice. Over the years, she has amassed a library of resources on contemporary painting and color theory. Her intuitive, perceptive engagement with art-making is accompanied by lightness and humor.
Color Theory as it pertains to painting

Abstraction and hybridity in painting

Excellence in Studio Process, Approaches, and Techniques
Formalist approach to pictorial problem solving

Articulating abstract concepts, brainstorming visual processes, and developmental growth

34 years of university-level teaching and critical conversations
Marie Thibeault's colorful large-scale paintings address the tension of urban landscape and the natural world. The work contrasts industrial structures with organic forms to suggest the ideas of flux, change and, instability in our environment.

Recent solo exhibitions include Weathering at Gremillion Fine Art, in Houston, Conveyance, at the Long Beach Museum of Art, and Illuminations at Von Fraunberg Gallery in Dusseldorf. Her work was included in The Feminine Sublime exhibition at the Pasadena Museum of California Art, and Color Vision at the Huntington Beach Art Center. Her work has been reviewed in several publications, including Artillery Magazine,The Los Angeles Times, LA Weekly, and Art in America.
Thibeault received her BFA in painting from Rhode Island School of Design and an MFA from UC Berkeley. Thibeault has taught intensive color workshops at schools and art centers nationwide. She is currently Professor Emerita of Art at California State University Long Beach where she teaches her Advanced Color Theory and Composition as well as all levels of painting.
Learn more on www.mariethibeault.com