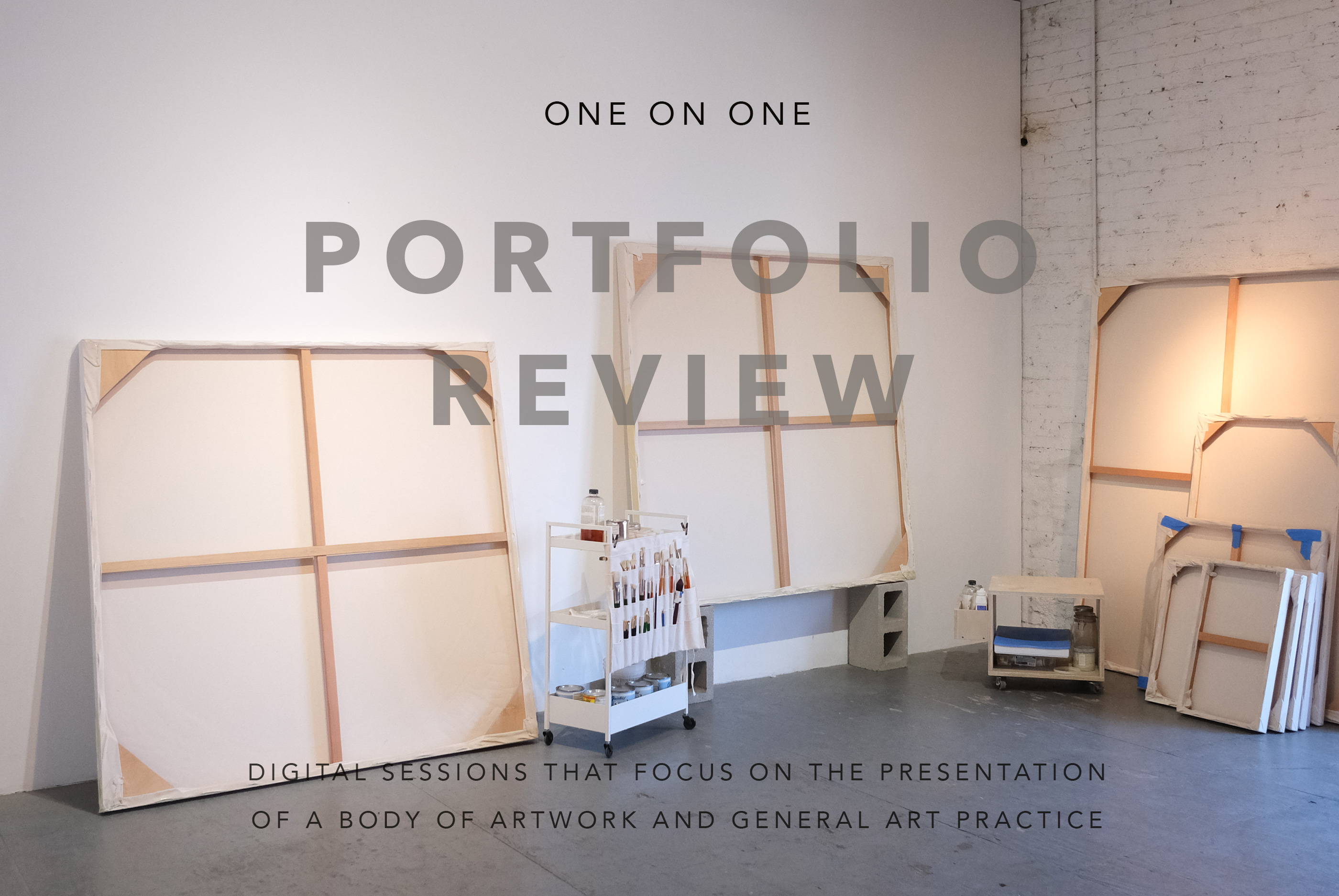 Portfolio Review is a place for artists of any medium to get their work reviewed by an art professional. The sessions will offer feedback on a body of work, whether it be a series, website, general portfolio, exhibition proposal, or application. The session will focus on the merits of the work, and its representation.
Equal part concept and presentation, feedback will focus on the ideas and how they are communicated. Does the portfolio consider the specific audience? Is the content organized? Is the message of the multiple artworks cohesive? Are you presenting too much or too little? Will the viewer be able to focus on the art without the distraction of superfluous information or graphic distractions?
This process helps you decide which of your artworks will best help you reach your goals. Portfolio reviews can not only help artists in the presentation of their current body of work, but educate and inform its future development. Students and professionals alike can benefit from the unbiased and personalized feedback of our advisors.
Review and critique of a body of work to help achieve an Artist's goals and intentions of a collection
Providing an objective view of your work from a professional while discussing areas of improvement and success
Discover ways to improve or make a collection more cohesive and coherent
Build communication skills that help convey your intentions and present your work

Review visual and written formats and discuss various channels for online and physical presentation
Create clear goals and addressing a target audience or intended outcome

Discuss what is distinctive in your work and how to create a dynamic and unique offering
One-on-Ones are one-hour sessions via video conference with an Advisor of their choice. The listings contain detailed descriptions of each Advisor and their area/s of expertise.
The artist books their session and submits the material they would like to discuss. The submission shapes the focus. A video conference link is provided upon confirmation of booking.
Submissions may include but are not limited to – a portfolio, work/s of art, websites and other social channels. We encourage artists to submit well-thought-out material with a clear intention to get the most out of their session.
Chris Casio has a wide range of experience in the arts. A practicing artist and an art professor, he has the unique experience of existing in two distinct realms, that is, a grassroots community-based environment, as well as a more institutional setting. Having been in art school in one capacity or another for his whole adult life, he is well versed in the exchange of critique.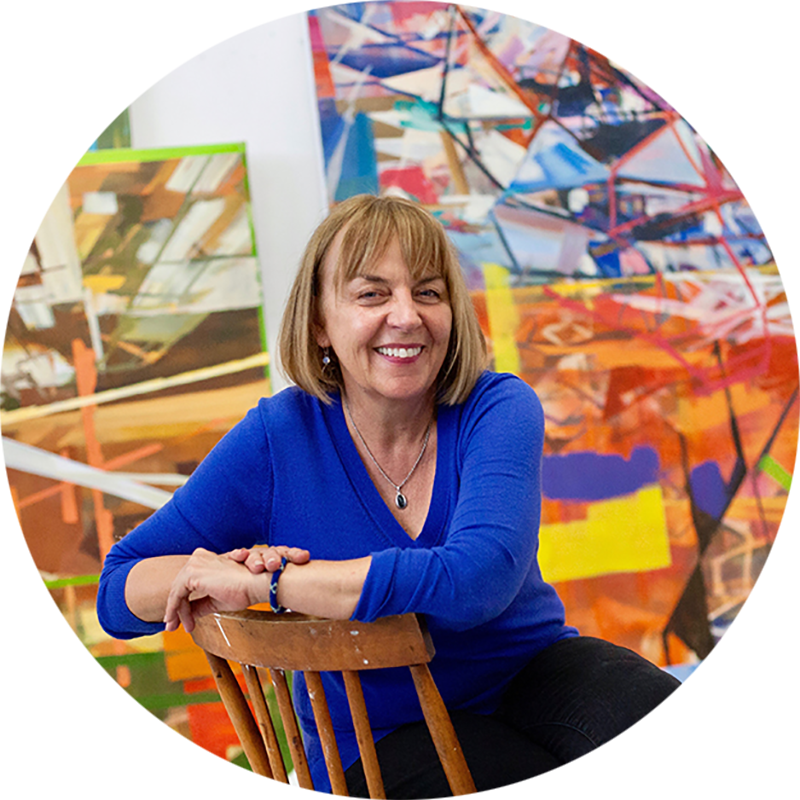 With 34 years of university-level teaching and her painting practice, Marie Thibeault has been immersed in every facet of fine art. She has extensive experience critiquing all levels of undergraduate and graduate-level students as well we extended education individuals with less formal background training. Her strengths lie in articulating abstract concepts, critically evaluating artworks, brainstorming visual processes, and developing the individual voice. Over the years, she has amassed a library of resources on contemporary painting and color theory. Her intuitive, perceptive engagement with art-making is accompanied by lightness and humor.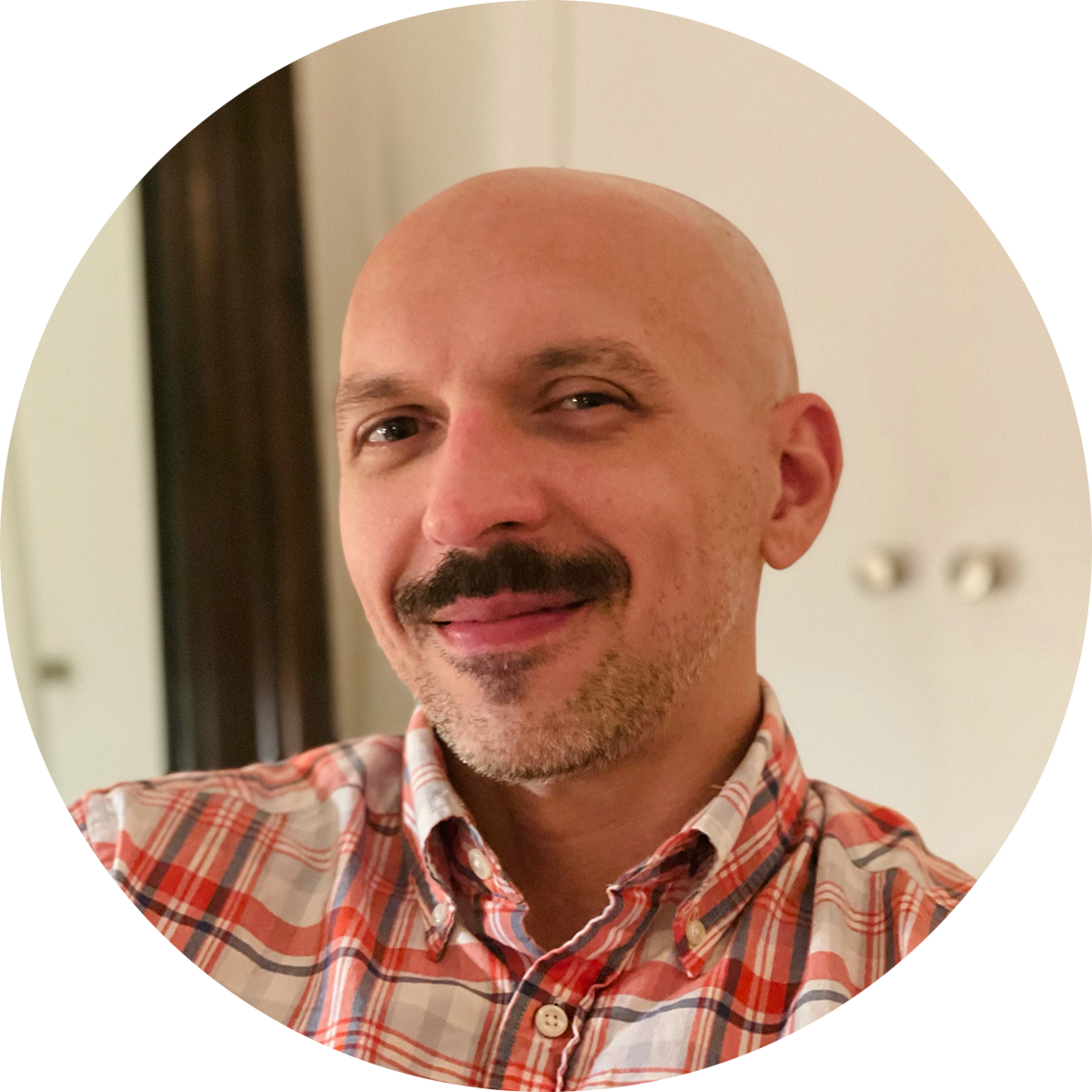 Artist, educator, and curator Eric Hibit has years of experience with art making and contemporary art discourse. As Co-Director of the non-profit gallery Ortega y Gasset Projects, Hibit regularly collaborates with and advises on the work of his peers. He is adept at in-studio processes, approaches, and techniques. His focused interest is in the use and application of color theory in fine art, which he teaches at The Cooper Union in New York. While his painting practice is centered around a specific set of principles, he is inspired by diverse approaches and other points of view