One could argue that documentary photography is an inherently nostalgic medium because it captures what will soon be gone. It's the recognition of a moment in time, a feeling. Reid Calvert's photographs conjure this sensibility in many ways. Here, the young photographer describes how photography evolved from a hobby to an antidote.
Your background is in fashion. Did this influence or carve a path to photography?
I started taking photos in high school with disposable cameras and carried on throughout my first semester at college (a brief 3 month stint at Boulder, Colorado). When I dropped out and moved to Madrid, I continued with this until I was accepted into art school in London. I always carried a disposable around with me on my travels throughout Europe but I never really thought of it as a career. I was just doing it because I liked it. Once I arrived in London, I used many of these photos when I was "finding myself" as research for projects for school. What I find most interesting about fashion is the anthropological aspect of it: how clothes can create an identity for oneself and how they can allude to how a person sees themselves and where they want to belong.
I traveled around England documenting a Freemason biker gang called the Widows Sons as part of my final project for university. They dressed somewhat like the Hells Angels sporting gray mutton chops and donning leather jackets with Freemason regalia patches. Most of these men were lower-middle class Northerners who were searching for a group to belong to. They found kinship in this freemasonry sect and created a group identity through their appearance. I want to continue to discuss fashion through photography by documenting people like this.
I went back to Texas earlier this year to meet Fish Fiorucci. Fish is a Brownsville native who moved back home after traveling the world as a successful model and started a mostly queer BIPOC modeling agency in the border town of Brownsville, Texas. They've been an active member of this town which also shares the headquarters of Space X. They wanted to give back to their community and provide a space where they can offer opportunities and advice to people from Brownsville; a space that is currently experiencing a lot of outsider change. I think it was important for me to document what Fish was doing through this series and I was lucky enough to get a space here in Los Angeles at SADE Gallery to showcase their work in Texas. I want to continue to provide visibility of happenings from small towns in cultural megacities like Los Angeles.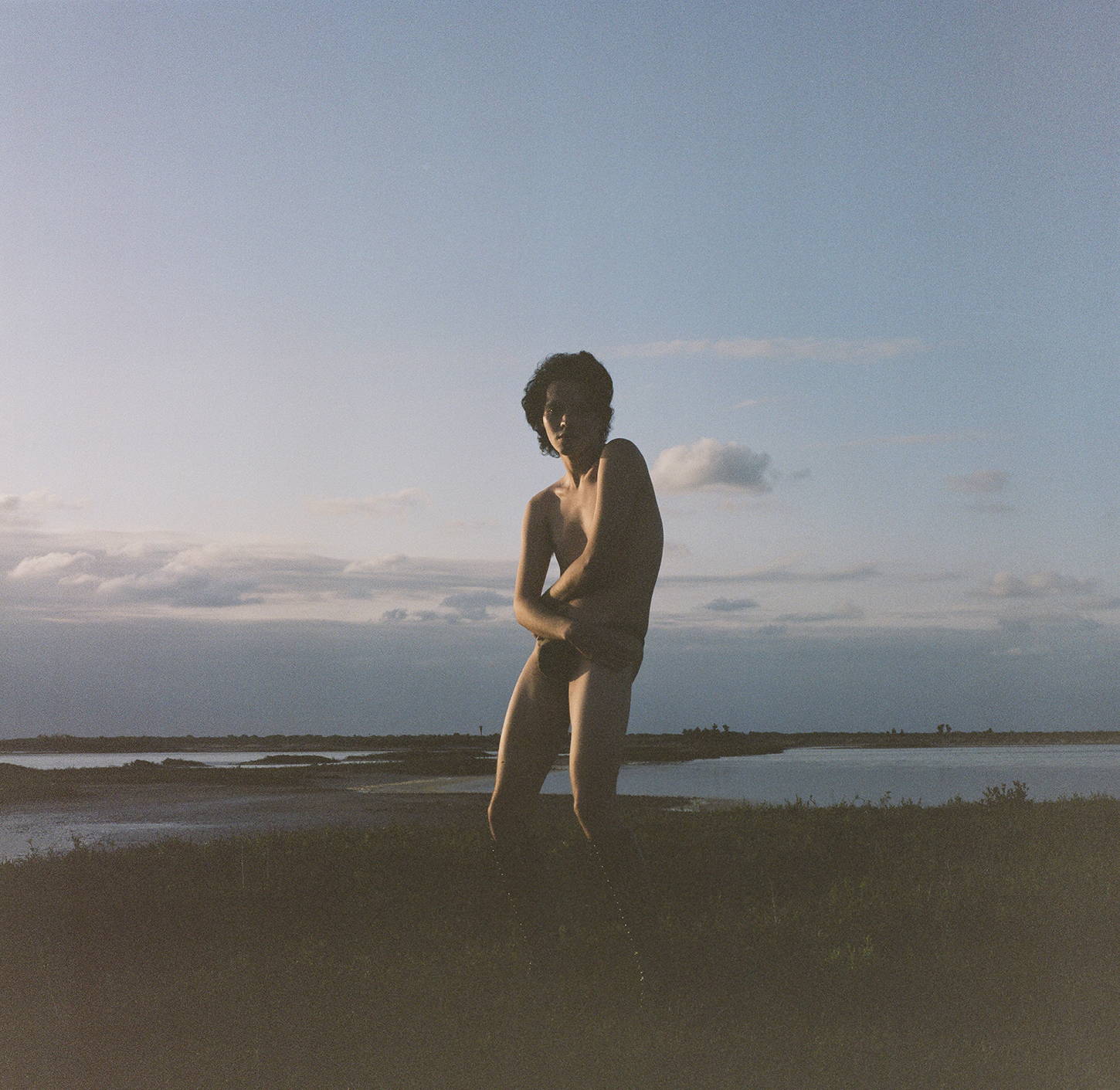 Is there a line between commercial and fine art photography?
I think that given a certain brief you can make a commercial shoot "fine art." I think there is a challenge there that excites me because you have to work within limitations. I think the line that exists relies also upon where the work is displayed (and also budget…). However, this has really changed in the past year or so. Although I love to see art in real life we are all in the digital age. It's almost a double-edged sword because although you don't have the same experience as seeing a show in a gallery space, the internet provides access to everyone. I want to blur that line between commercial and fine art in my own practice. I'm starting to understand that these words are just opinions and it's up to the artist to provide a definition to a body of work.
"I was curious to see what was really happening in the small towns that maybe weren't as exposed to the rest of America and cities like Los Angeles."
What are some of your favorite subjects to shoot?
I really get inspired by location. I think a location can shed light on the personalities of the people that exist in that place. I was away in Europe for eight years and I was interested in exploring the States because I felt detached for a long time. At the time I started shooting 'Free Yourself' it was September 2020, Trump was causing all kinds of mayhem, the pandemic was raging on and I was feeling incredibly depressed. I wanted to travel through rural Idaho to see what was actually happening in small town America. Los Angeles is a bubble of mostly democratic and neoliberal viewpoints. I was curious to see what was really happening in the small towns that maybe weren't as exposed to the rest of America and cities like Los Angeles.
Where do you feel most creative, geographically speaking?
Most recently I've really been drawn to Texas and the south in general. I haven't lived there since I was eighteen and I want to delve into my home state and its surroundings. It was incredibly exciting to meet someone like Fish and the community that they are building in Texas. I want to continue finding queer communities wherever that might be and continue meeting people who are leading changes in challenging spaces.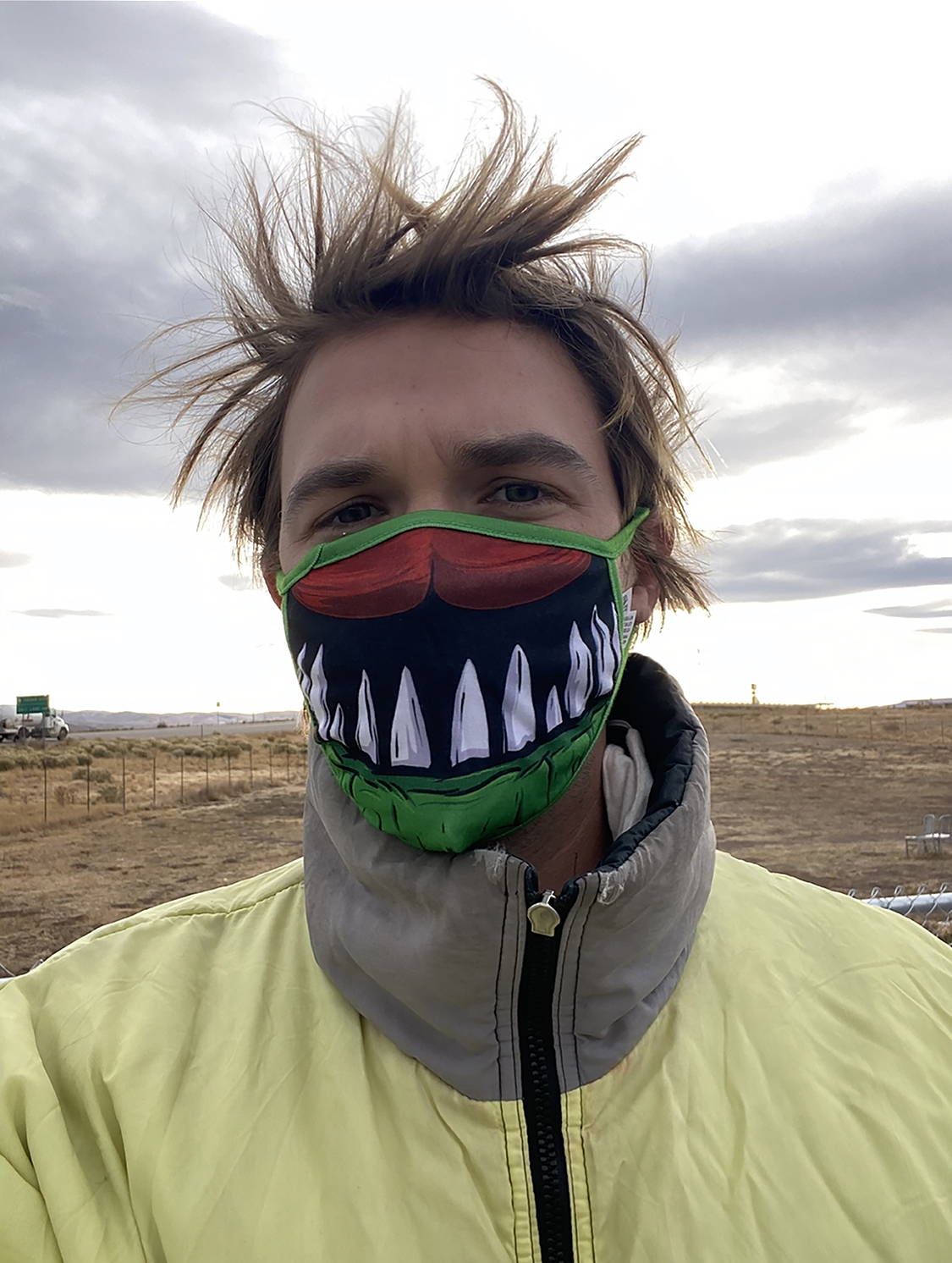 Your series feel highly personal. If so, what themes from your life do you depict?
I was experiencing a lot of nostalgia when I was making the 'Free Yourself' series. We were all thinking about a happier time to remove ourselves from the realities of 2020. I grew up going to Idaho on family vacations and I wanted to experience this confrontation of my own nostalgia by going to a place which really resonates in my childhood. I've just started a new series about brothers which is a nod to my relationship to my own brother. I want to explore the relationship between family members and take note on the subtleties between siblings. I want to also take the idea of brotherhood outside of the familial definition and depict what it means to feel connected to someone who you've adopted as blood.
Shop Reid Calvert's Prints