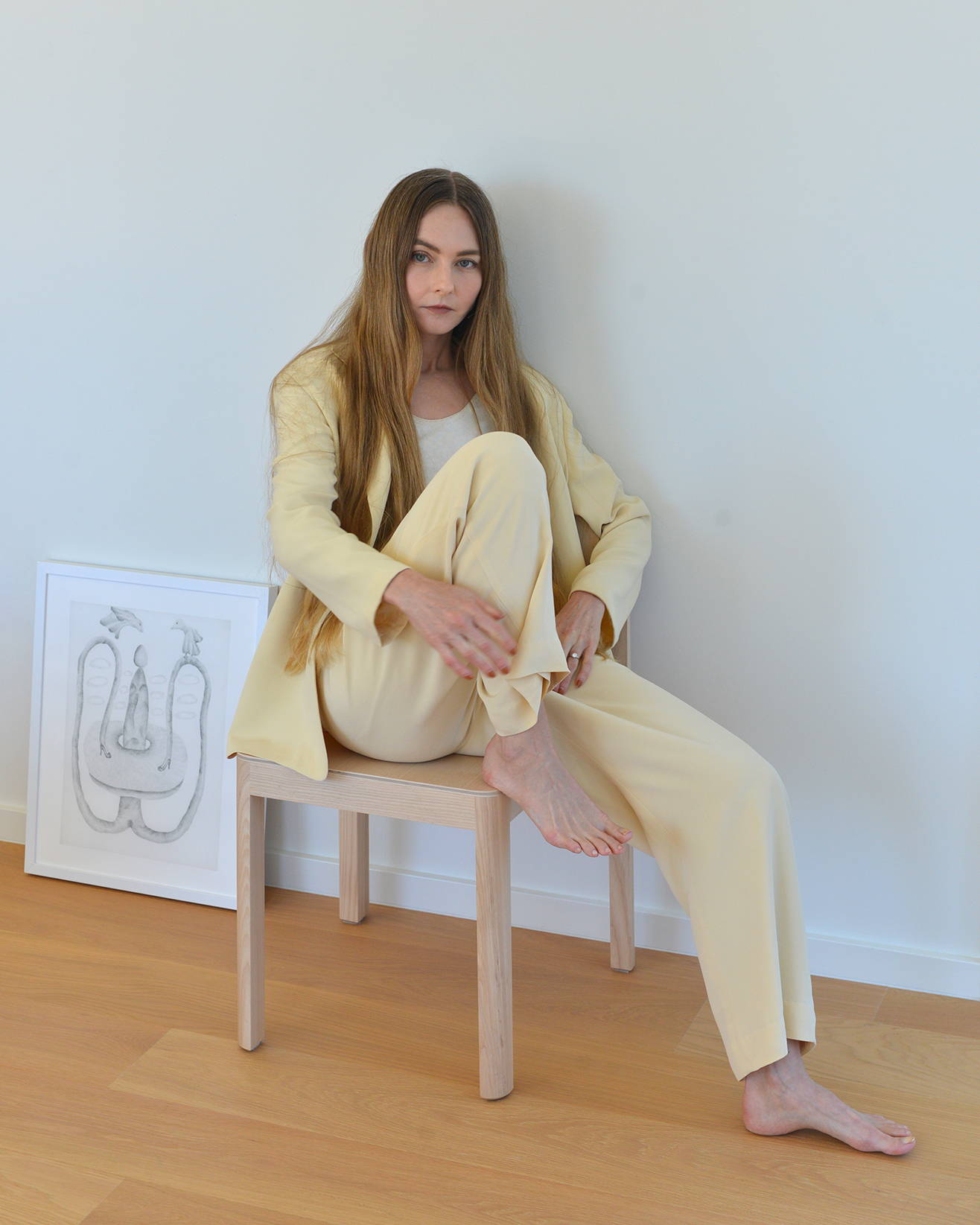 Sissy is well known as a stylist for her distinct work with an amazing roster of clients from innovative designers, boutiques and publications. Layers of experience combined with the intuitive process, she creates visual stories that are uniquely her own both in her style and approach to interiors. Her no-nonsense ease, ethereal quality and wit fuses the timeless with the contemporary. See how her minimal yet whimsical style is expressed in a curation with some of her favorite artists.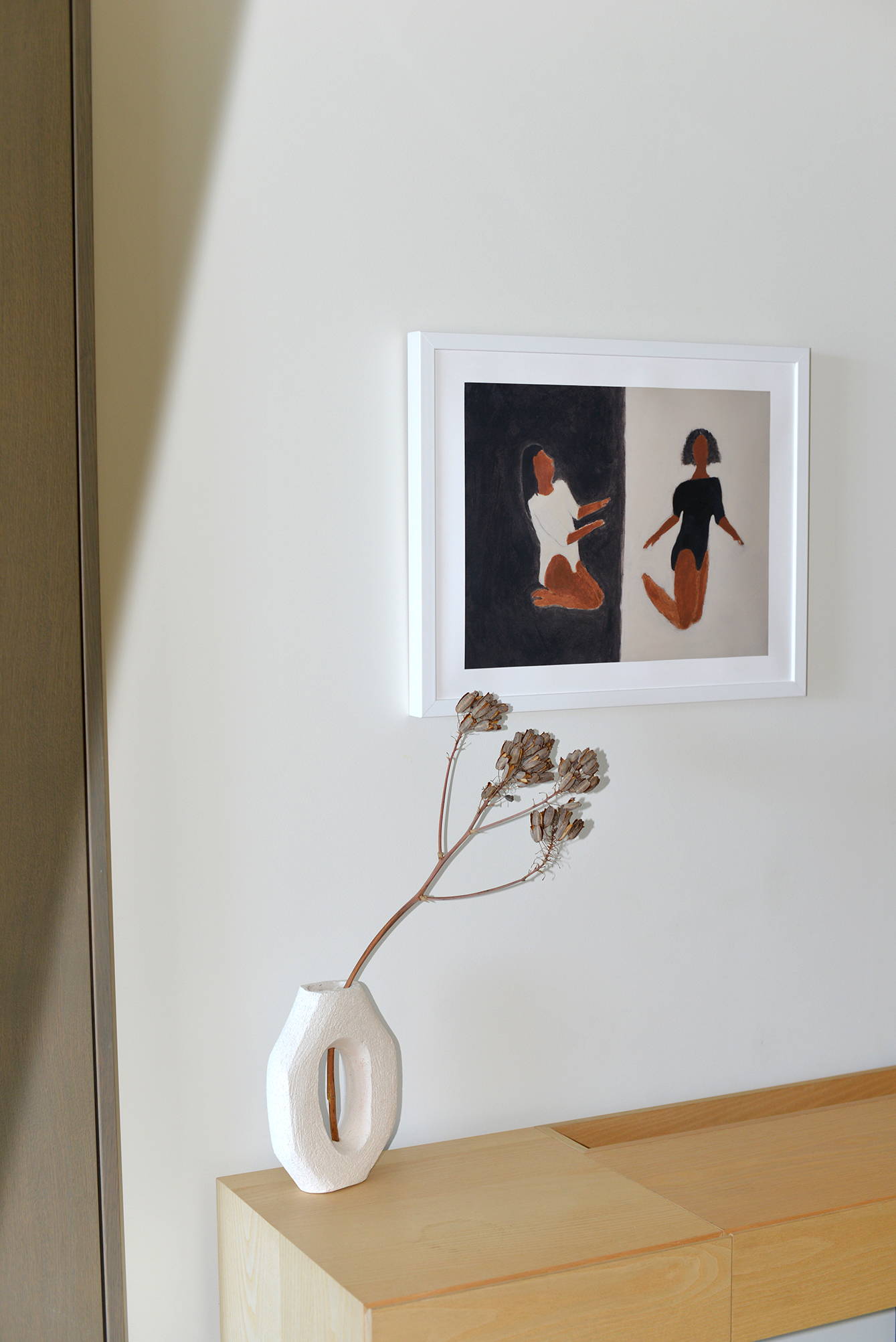 "I selected artists whose work I was initially drawn to because of palette and composition. Although it wasn't my intention for any of the works to be chosen based on a subject, now that I step back and view it as a collection, a theme appears — an assortment of works that present the physical body and biomorphic forms has been divined ..."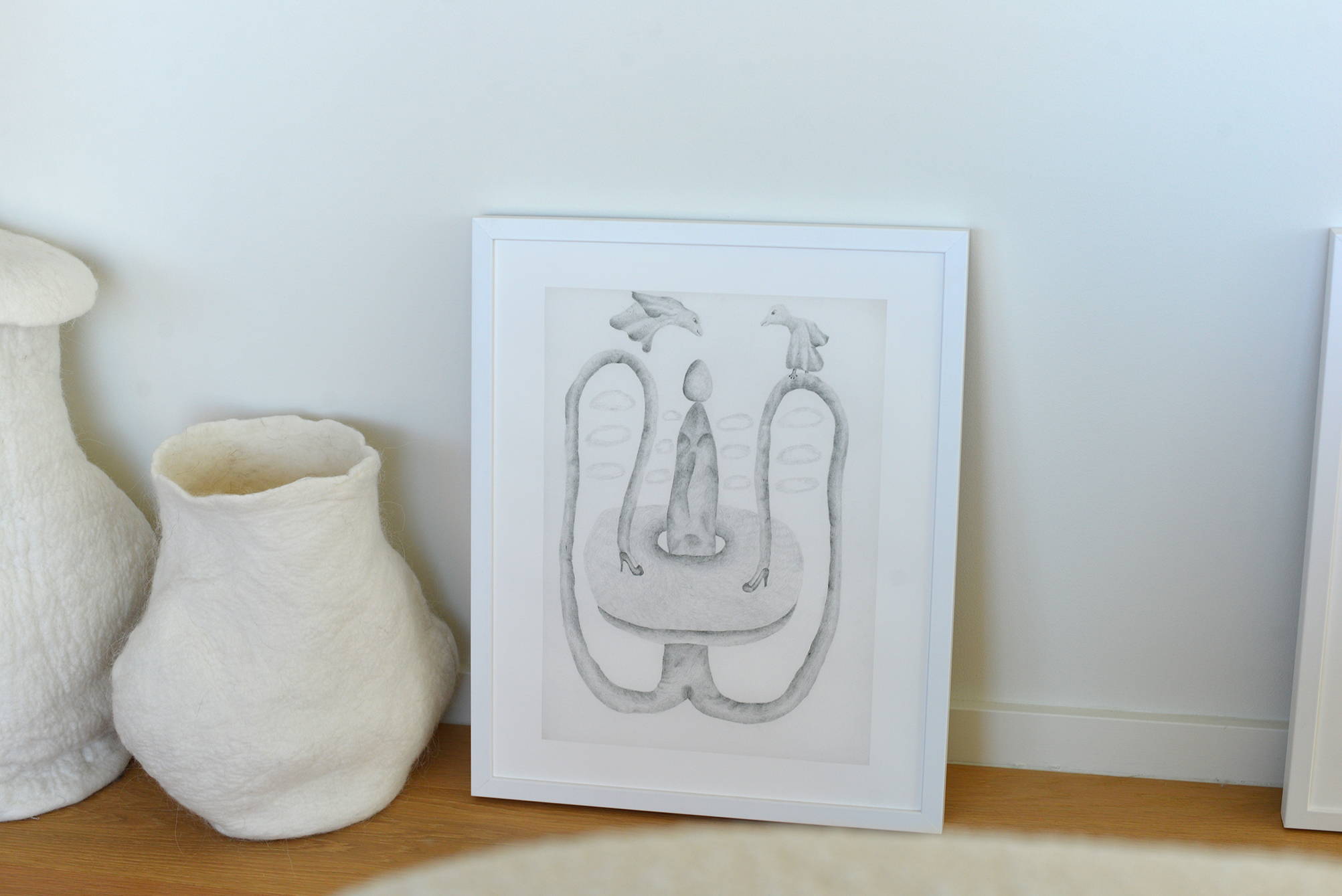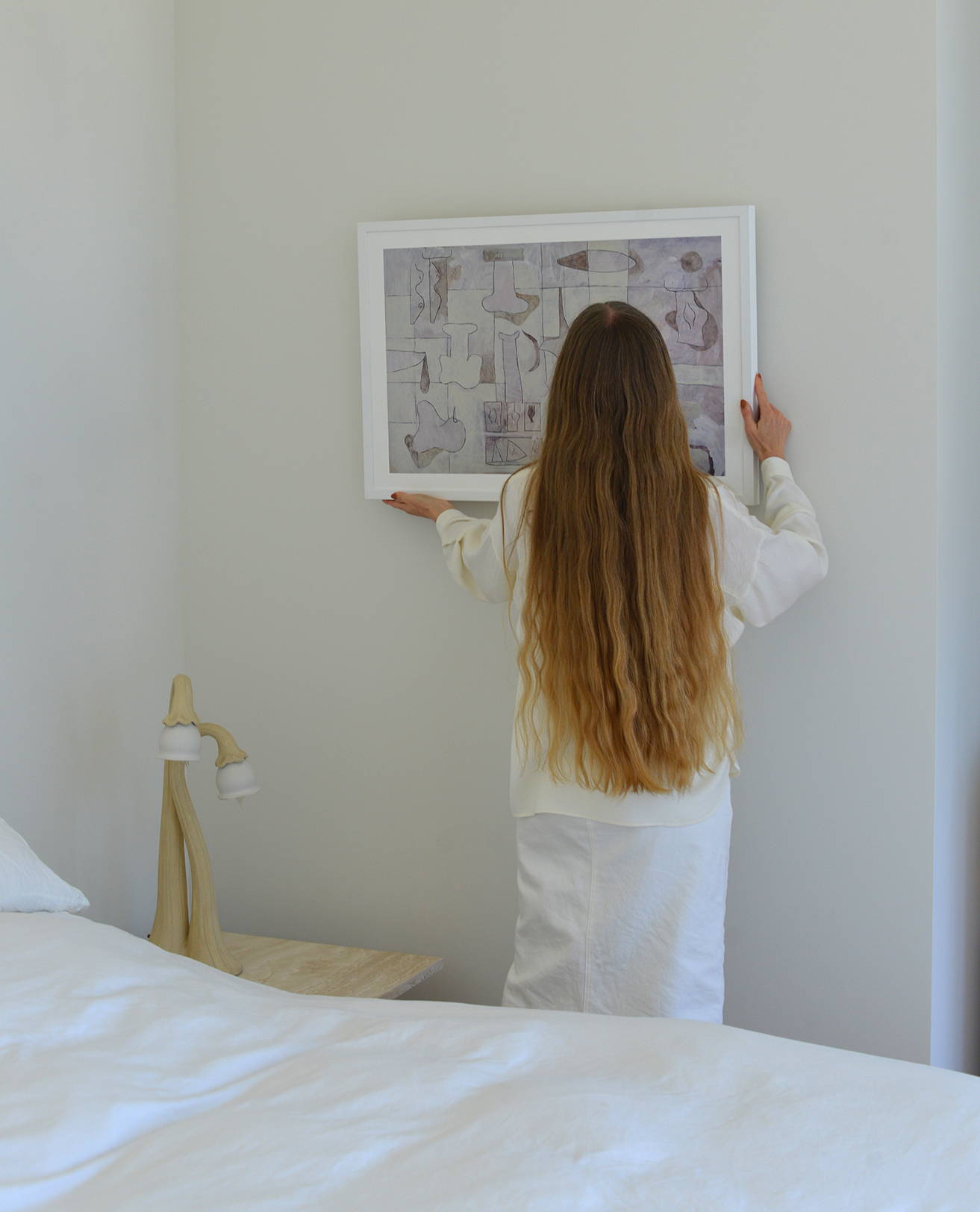 "I imagine the cumbersome concerns of having a body is a common and relatable experience, even for the most spiritually advanced among us. Existing in a vulnerable, fluctuating body that we want to keep safe and comfortable, in a body with corporeal urges, which doesn't always cooperate, and can sometimes bring emotional distress and sometimes great pleasure or pain. I like how this selection stays within the mortal, the earthly, the physical, while not necessarily aiming to transcend to the divine or metaphysical, rather staying within that universal realm between the omnipresent and the intangible ... "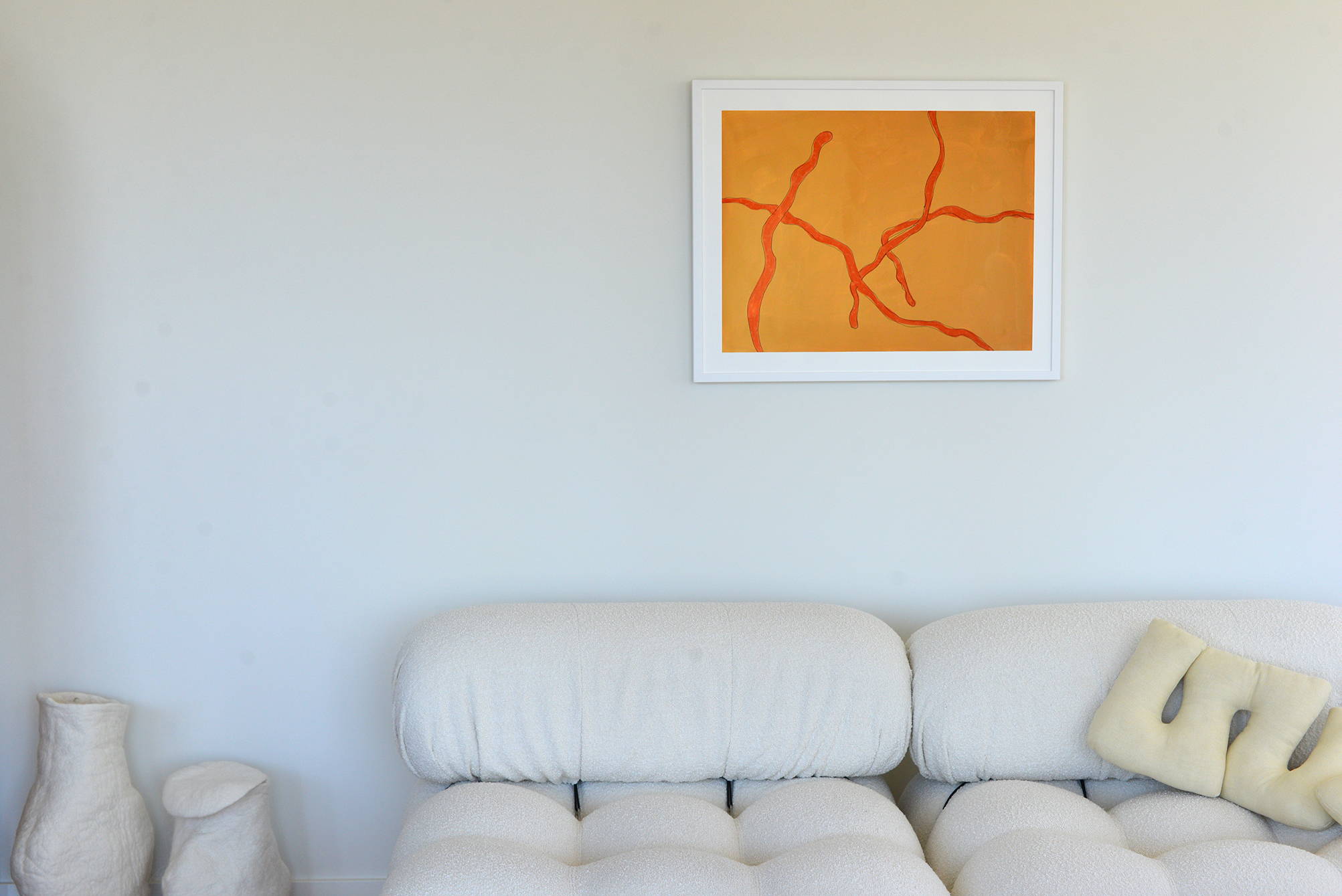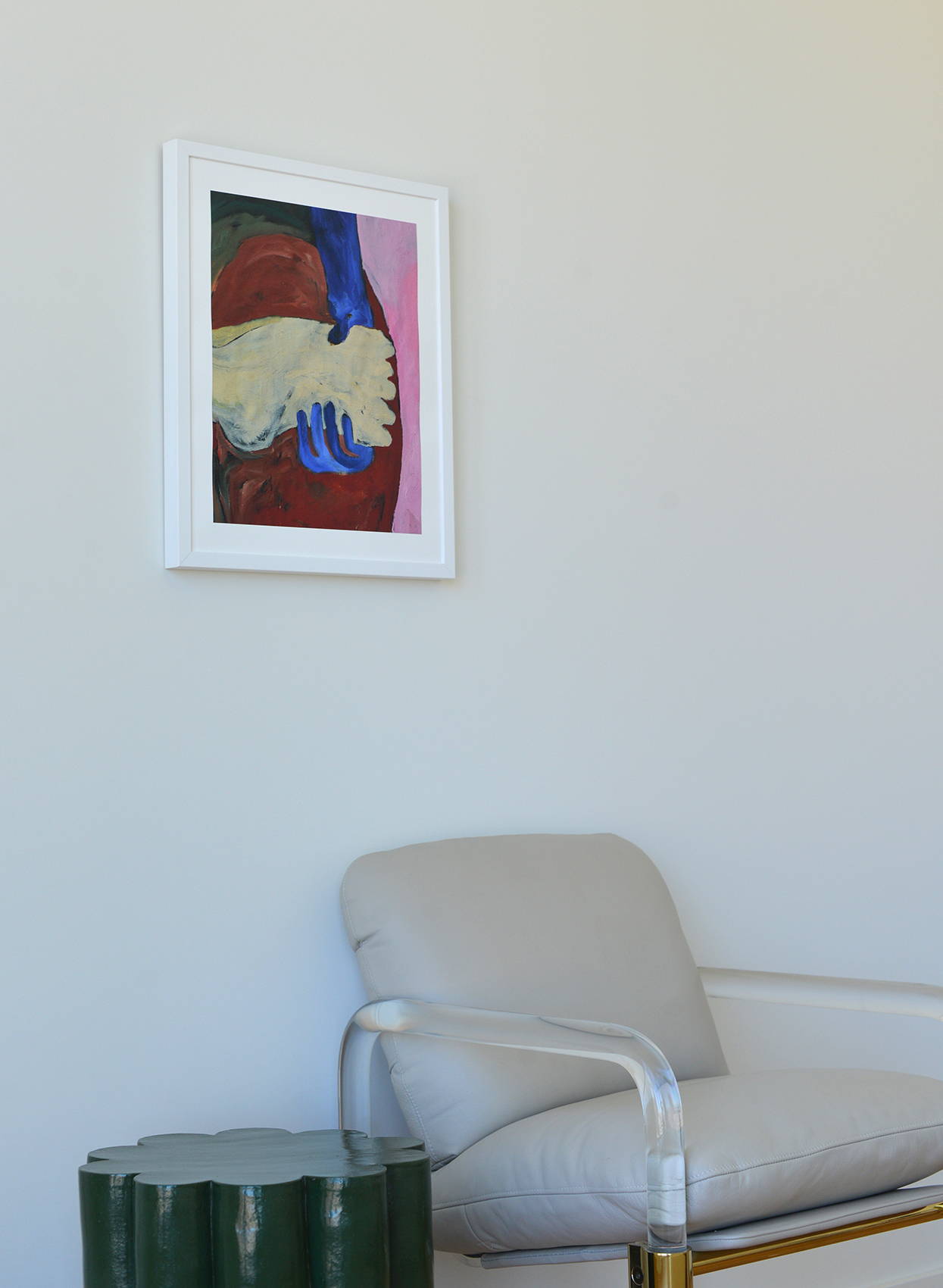 "Any of these evocative, soothing, and beautiful works would be an outstanding addition to your space."
– Sissy Chacon