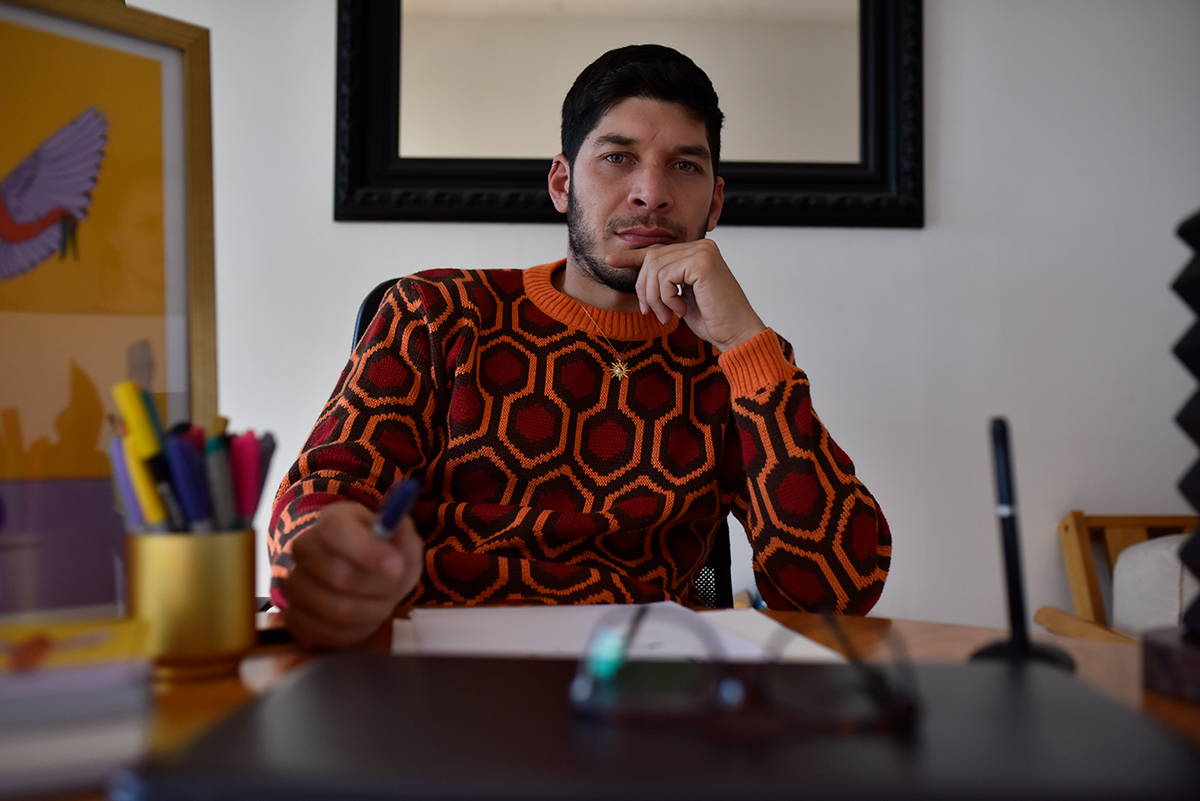 Demian Stendelis is an Argentine cartoonist, illustrator, and visual artist. He was born in Buenos Aires in 1988, where he currently lives and works. His training as an artist derives from scholarships and private workshops, including the Superior School of Fine Arts of Buenos Aires. His deep interest in Kabbalah and Astrology began in 2018, from which he has integrated greater awareness and determination in his visual work. Although his practice includes multiple artistic disciplines, his primary medium today is digital illustration.
He participates in group and individual exhibitions at the national and international level, one of which was through the National Fund for the Arts / Argentine Consulate in NYC. His work is part of private collections in Argentina, Uruguay, and the United States.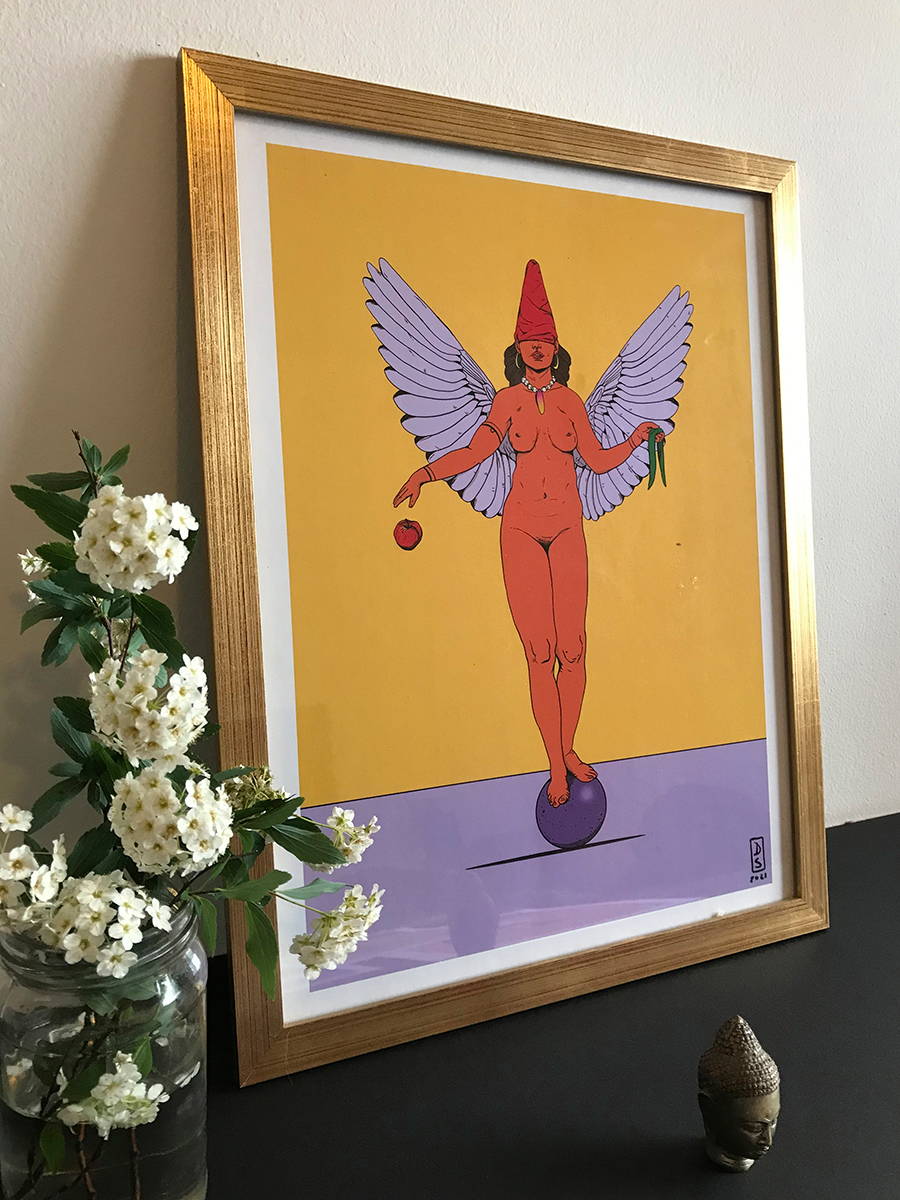 Please describe some of the esoteric themes in your work. How are such themes tied to contemporary states of being?
I work with familiar elements and figures and link them to meaning. An interesting thing happens when one removes a symbol from its "natural" state. For example, it can be a whale flying in the middle of the desert. As if two parallel worlds had collided with each other. From that intersection, a new one is born – a kind of psychic dream or reality apart.
More Prints by Demian Stendelis