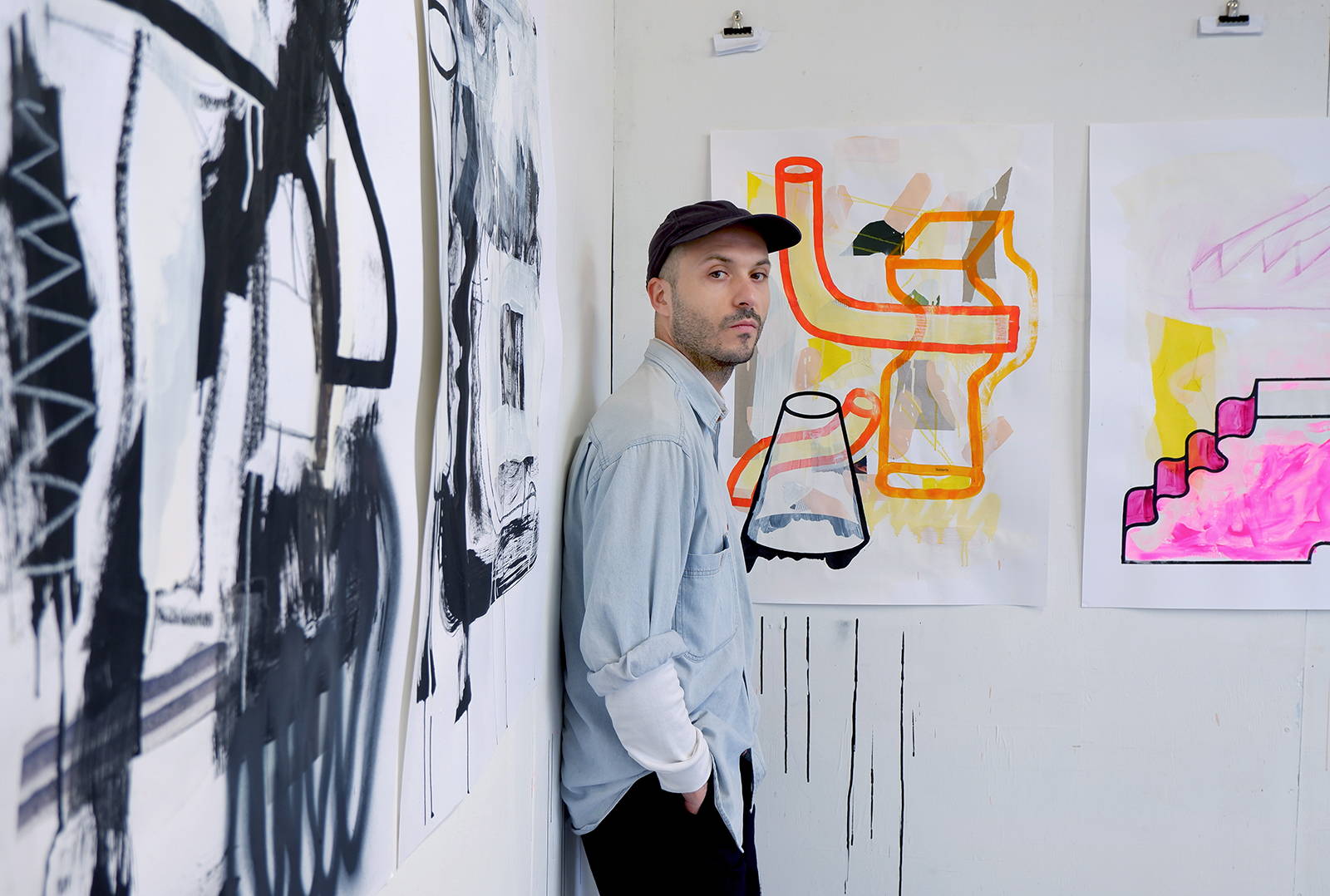 Javi Cazenave a.k.a hav (b. 1988, Cádiz, Spain) works across art, architecture, and design. Heavily influenced by graffiti, fashion design, ephemeral architecture installations, and with an obsession for materiality and texture, Cazenave's work explores the relationship between spatial experiences in architecture and their graphic representation. After completing his MA in architecture at the University of Seville and La Villete (Paris), Javi moved to London where he currently lives and works.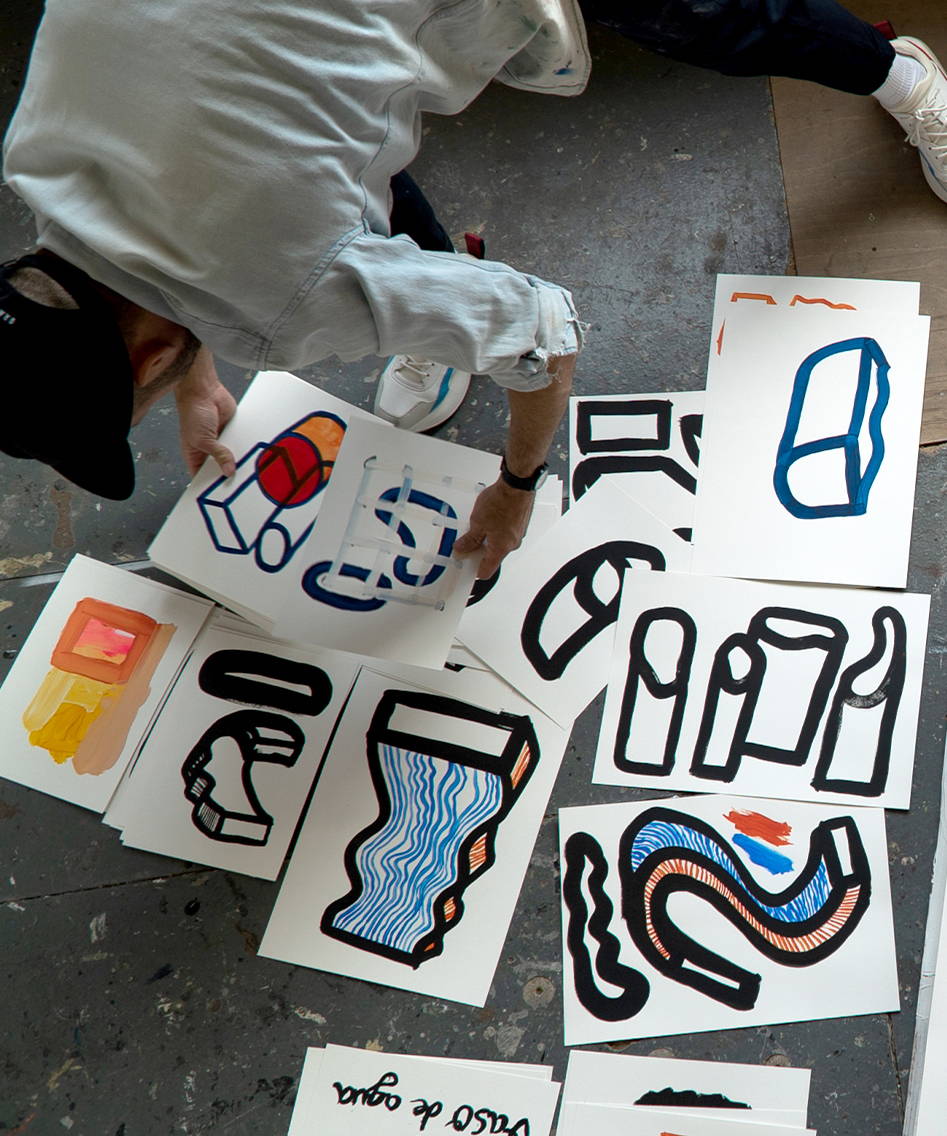 Your work is heavily influenced by architecture. You also studied it at university. But it is not your primary medium right now. What does painting allow you to express that architecture does not?
Everything! Imagine two cars. They look the same in fact, the only difference between them is that with one you have to plan meticulously everything you want to do with it, where to go, which route to take, how many stops you will have to make, ask traffic officers for the permits required, talk to professional drivers for advice ... by the time you sit behind the steering wheel and you are ready to go, you think; "you know what? I need some fresh air – I might as well walk." With the other car you just drive, answers come later...
More Prints by Javi Cazenave