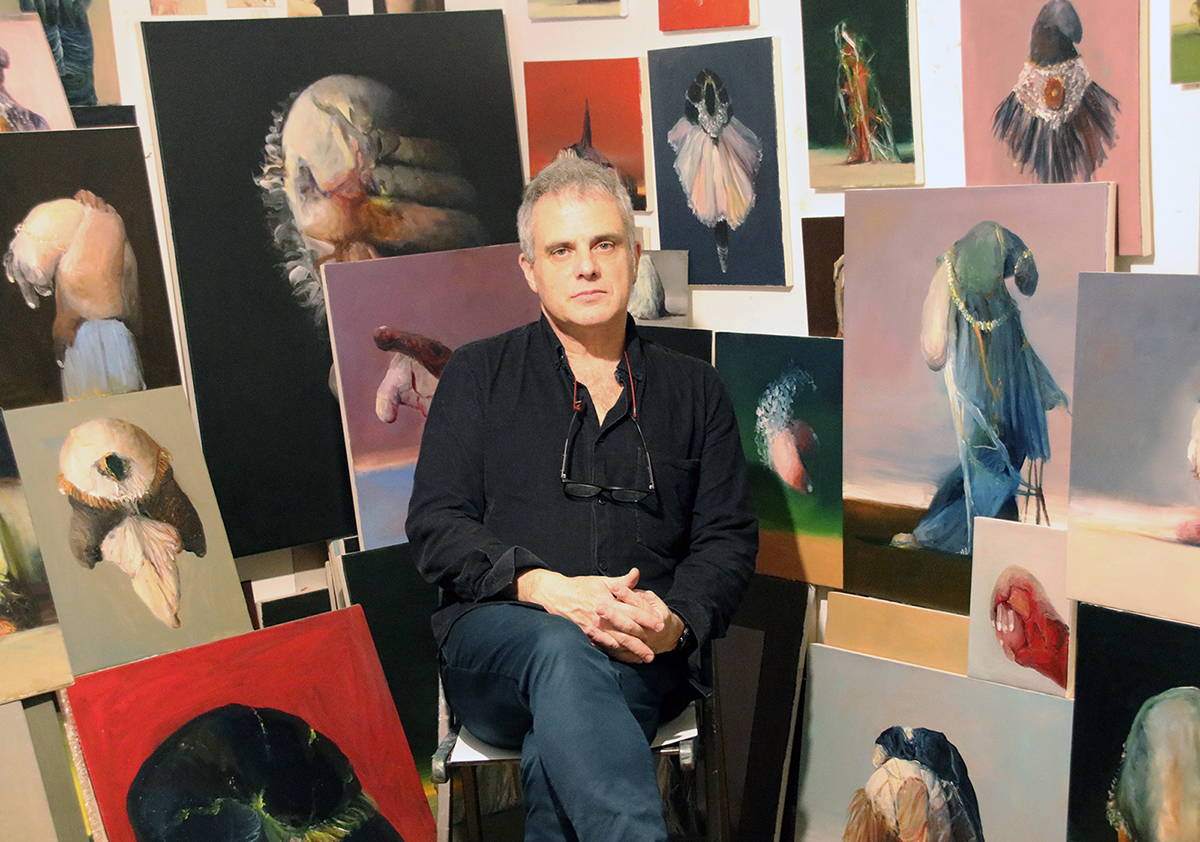 Born and currently living in Bilbao, Spain. Joseba Eskubi studied at the Faculty of Fine Arts of the University of Basque Country, where he currently teaches. Some of his latest individual and group exhibitions include NEEDLES IN THE HAY, The Curators Room, Amsterdam, Ya no baila la luz en mi sonrisa. Capítulo I. Piel, Ana Mas Projects, Barcelona, 2018 DIAMONDS IN THE ROUGH Hungary, TWO SIDES OF THE COIN. Galerie Greulich, Frankfurt, NESMO, galería Espacio Marzana, Bilbao/ MANO, Galería Estampa, Madrid, Mo", Galería Esther Montoriol, Barcelona.
Find more at josebaeskubi.com.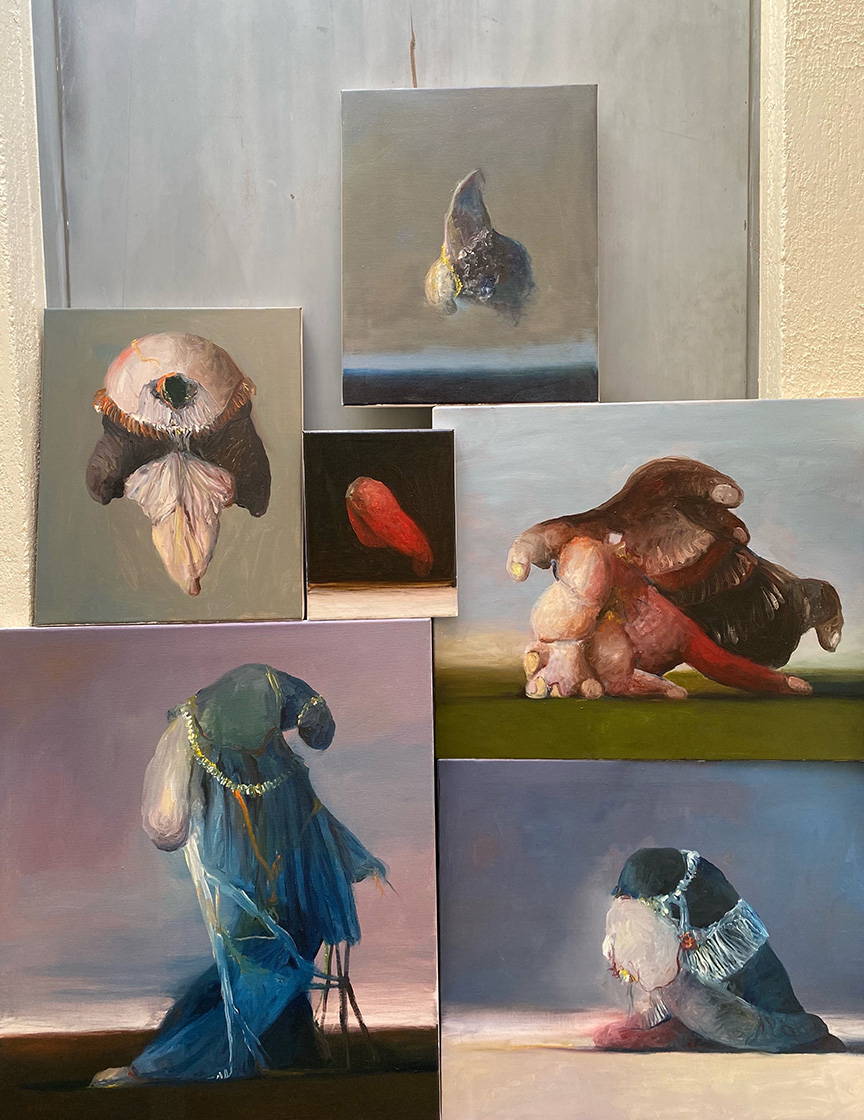 How do the backgrounds and landscapes in your paintings support the subjects?
The fact of placing these figures in a landscape amplifies the space of the composition... our gaze can simultaneously have a direct collision with the foreground and with the air in the background. These kinds of landscapes can sometimes also become the surface of a table, and then the scale of the figure decreases, and the piece is transformed into a domestic still life.
More Prints by Joseba Eskubi