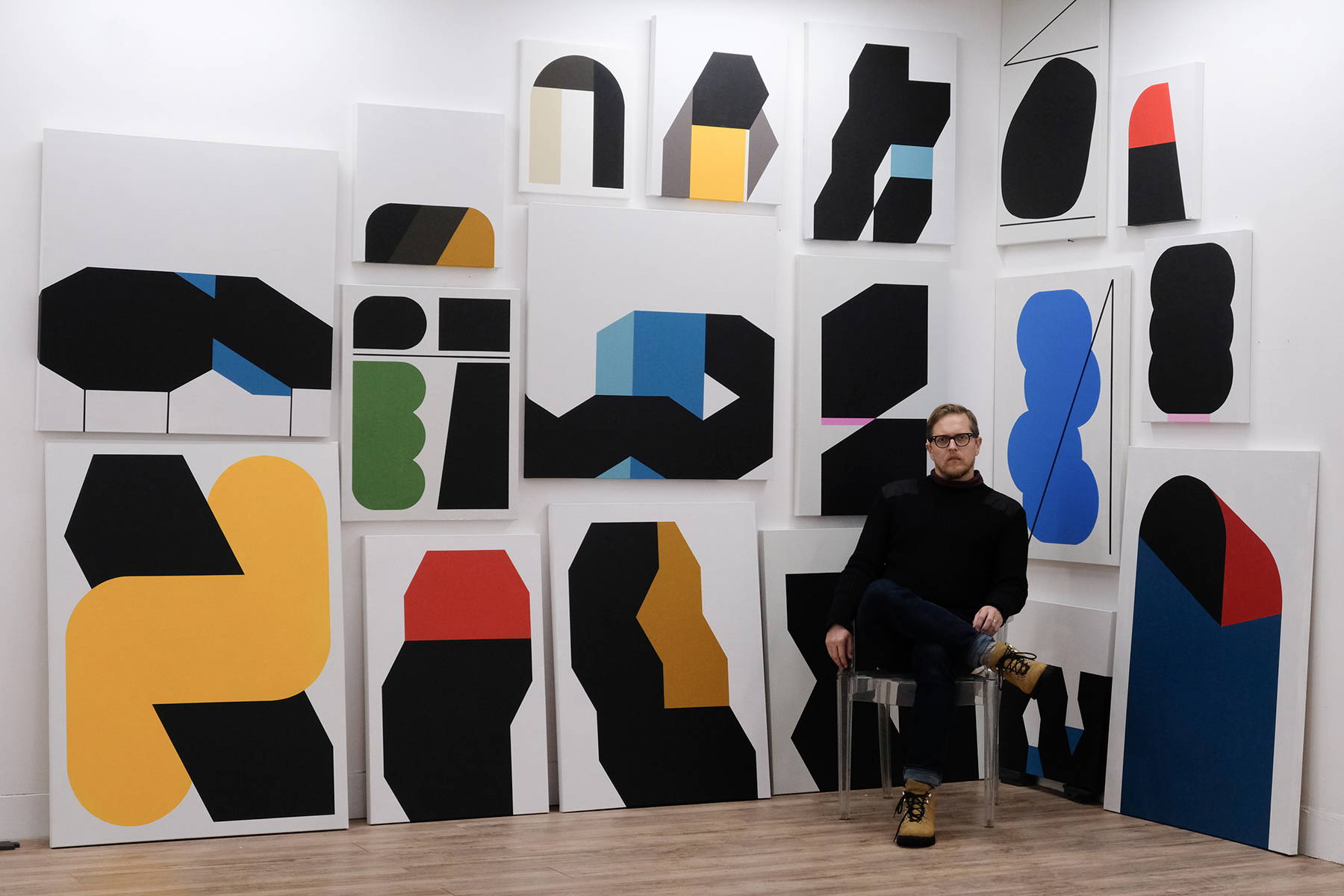 Julian Montague is an artist, graphic designer and illustrator based in Buffalo, NY. His artwork includes a wide range of mediums and approaches, from long term conceptual projects to geometric abstraction. He often operates in the spaces where art and graphic design intersect—exploring the interactions between words and images. Much of his recent art and design work is influenced by his fascination with the hard lines and soft shapes of modernist mid-century art and graphic design. He has exhibited widely in the United States and Europe, and his work can be found in a number of public and private collections.
Find more at montagueprojects.com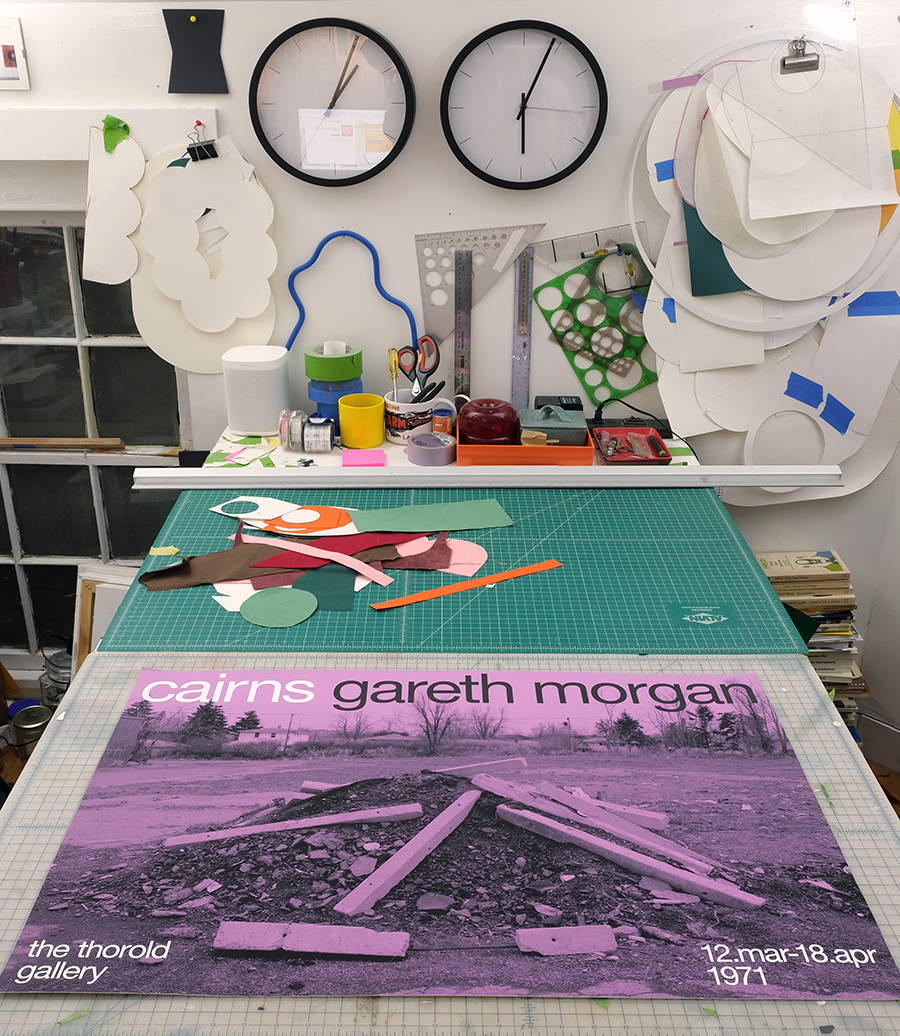 Do you have any hidden or secret influences?
I generally wear my influences on my sleeve — lots of mid-century modern graphic design. Less visible is the influence that the late 1980s skateboarding aesthetics had on me. I was obsessed with it as a kid, and I think it shapes a lot of how I see things now.
More Prints by Julian Montague