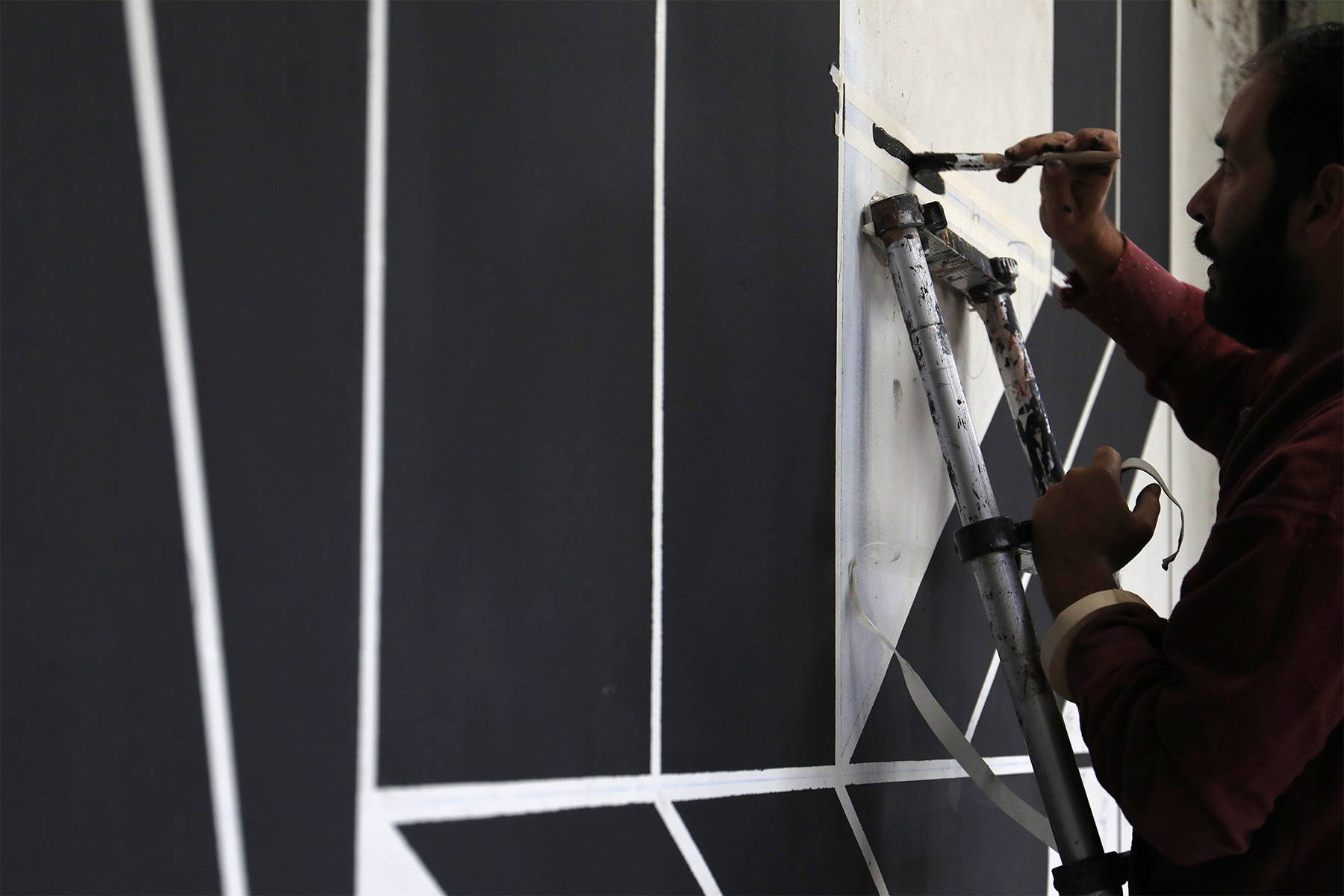 Simek, a.k.a. Christos Tzaferos is a visual artist and graphic designer based in Athens, Greece. Born 1985, his work is characterized by an interest in geometry, lines, circles, shapes, patterns, and glitches. His work is influenced by architecture and the materials displayed in the space. He creates public and interior murals and paintings on canvas, paper, wood, and metal installations. He often works in monochrome and combines his artwork with various hues of raw materials. As a graphic designer, he works primarily in apparel design, music albums, and books. He has been experimenting with graffiti since early 2000, and he took up painting and photography in 2009.

Photograph Dimitris Vasiliou @vasilioudv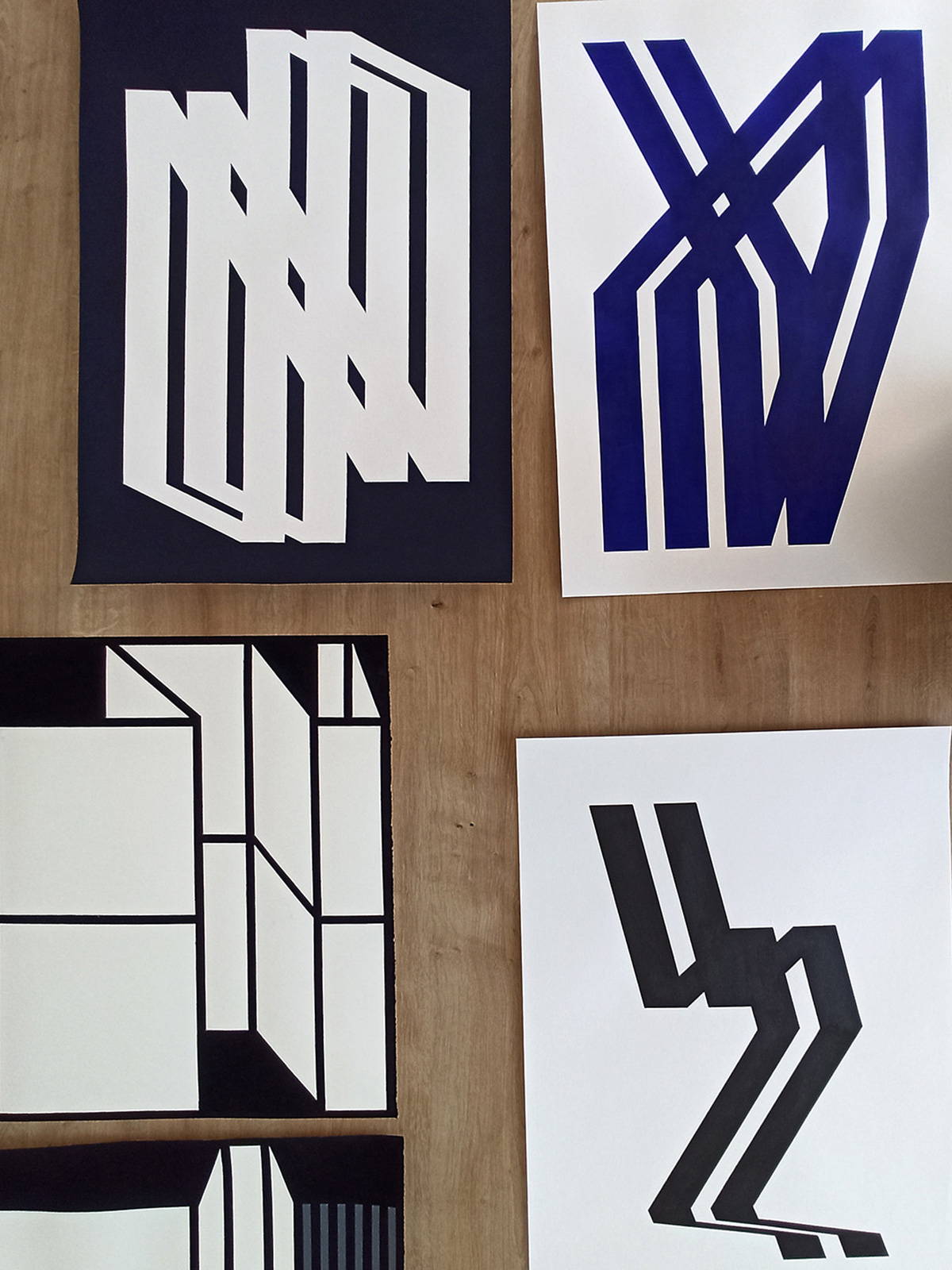 How do you use dimensionality in your work?
As far as the design part is concerned, I try with simple lines, in combination with the dimension of the material that I paint to give the viewer an illusion of one or several levels.

In general, I like to create in large dimensions due to the freedom of movement that is given, as in the small ones, I feel that I am limited. It is definitely a challenge for me to work on something small.